WASHINGTON, D.C. –- (RealEstateRama) — The House passed H.R. 1873, the "Electricity Reliability and Forest Protection Act," by a bipartisan vote of 300-118. Introduced by Reps. Doug LaMalfa (R-CA) and Kurt Schrader (D-OR), the bipartisan bill provides streamlined processes for the removal of hazardous vegetative overgrowth within or adjacent to electricity infrastructure on federal lands.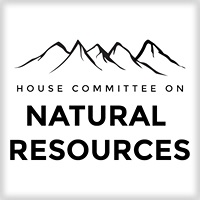 "This bill streamlines another cumbersome federal decision making process to protect critical energy infrastructure from the threat of wildfire and consumers from costly electricity blackouts," Chairman Rob Bishop (R-UT) said.
"It's just common sense to remove a tree that is dangerously close to a power line, but current bureaucratic restrictions and red tape make that process much more difficult to do the work than it should be." LaMalfa stated. "As a result, delayed removal of hazardous trees can lead to electrical blackouts and forest fires. This is a lose-lose situation for forest health, air quality, habitat and energy reliability, while also leading to higher energy costs for consumers. Our bill solves this problem by streamlining the process for utility companies to remove dead or dying trees that are in danger of falling on a power line and others in need of trimming, while holding the Forest Service accountable for timely approval. I'm pleased this bill passed the House with bipartisan support and I hope the Senate will soon follow."
"Our bill ensures a safe and secure electric grid for our homes and communities, curbing the potential for blackouts or forest fires," Schrader said. "Utility companies will now have a streamlined and consistent process for being able to fulfill their mandated responsibility to keep our communities safe, removing hazardous trees and vegetation before they create costly and deadly damage. Creating this streamlined process will save everyone money, and frankly a lot of heartache. Our bill is a great example of the bipartisan work this Congress can achieve for our neighbors at home when we put common sense ahead of politics and work together."
Click here to learn more about the bill.
This bill is endorsed by the Western Governors' Association, Edison Electric Institute, American Public Power Association, National Rural Electric Cooperative Association, International Brotherhood of Electrical Workers, Tri-State Generation and Transmission Association, Agribusiness & Water Council of Arizona, Placer County Water Agency (CA), New Mexico Cattle Growers' Association, New Mexico Wool Growers, Inc., Arizona Farm Bureau Federation, La Paz County Stockmen, Arizona Liberty, Arizona Chapter of the Concerned Citizens for America, Arizona Pork Council, Irrigation and Electrical Districts Association of Arizona, Arizona Westside Irrigation and Electrical Districts, Tucson Electric Power & UniSource Energy Services, Grand Canyon State Electric Cooperative Association, Electrical District No. 3 of Pinal County, Electrical District No. 4 of Pinal County, Central Arizona Irrigation and Drainage District, Maricopa-Stanfield Irrigation & Drainage District, and New Magma Irrigation and Drainage District.