WASHINGTON – (RealEstateRama) — The National Association of Home Builders (NAHB) today commended bipartisan legislation introduced in the House that would help small businesses and boost housing affordability by clarifying under the law what constitutes a joint employer. The standard of joint employment was vastly expanded by a 2015 decision issued by the National Labor Relations Board (NLRB) in which it adopted a broad and ambiguous new definition.
"NAHB applauds Rep. Bradley Byrne (R-Ala.) for introducing the Save Local Business Act, legislation that would reinstate the sensible joint employer criteria that has worked for the American business community for more than 30 years and will ensure a level playing field for all small businesses," said NAHB Chairman Granger MacDonald, a home builder and developer from Kerrville, Texas.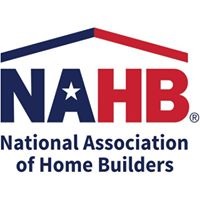 Reps. Virginia Foxx (R-N.C.), Tim Walberg (R-Mich.), Henry Cuellar (D-Texas) and Luis Correa (D-Calif.) are also cosponsors of the legislation.
NLRB's controversial decision in 2015 overturned decades of precedence in the case of Browning-Ferris Industries of California Inc. by radically expanding the traditional test for joint employer status in which a company must exercise "direct and immediate control" over an employment relationship.
Under the NLRB's expanded definition of its joint employer standard, a company could be considered a joint employer if it has the "indirect or potential" right to control or co-determine the essential terms of an employee's employment, including hiring and firing, supervision, scheduling, and determining the means and methods of performance.
For the residential construction sector, this means builders, specialty trades and other employers could be held liable for the labor and employment practices of third-party vendors, suppliers and contractors over which they have no direct control.
"In the aftermath of the Browning-Ferris ruling, businesses could be found to be joint employers of another company's workers by merely setting the work schedule of their subcontractors or requesting additional subcontractors to complete a job that is running behind schedule," said MacDonald. "This is especially problematic for the vast majority of home building firms, which employ less than 10 workers and rely on an average of 22 subcontractors to build a typical single-family home."
NLRB's ill-advised joint employer standard provided very little clarity on the level of control sufficient to create the joint employer relationship. In turn, the rule has needlessly driven up the cost of housing, threatening the ability of small home builders to use the independent subcontractors they need to keep their businesses viable.
The Save Local Business Act affirms that an employer may be considered a joint employer of a worker only if it "directly, actually and immediately" exercises significant control over the primary elements of employment, such as hiring, firing, determining pay, or supervising employees on a routine basis. This provides employers with a clear-cut standard for joint employment, and will allow home building firms and other construction businesses to operate with certainty in their labor and employment obligations under the law.
"By restoring the traditional definition of joint employment, this legislation will provide certainty to America's small business community in regard to their hiring decisions," said MacDonald.
CONTACTS
Elizabeth Thompson
202-266-8495