Acquisition Represents Meridian's 16th Single-Tenant Medical Office Development in Five Years
SAN RAMON, CALIF. – (RealEstateRama) — Meridian, a full-service real estate developer and owner of medical real estate, is pleased to announce that it has closed escrow on the purchase of a 7,500-square-foot building sitting on 2.06-acres located in Stockton, California. The purchase price was $1.25 million. Meridian purchased the property to develop a new ambulatory outpatient clinic for its client.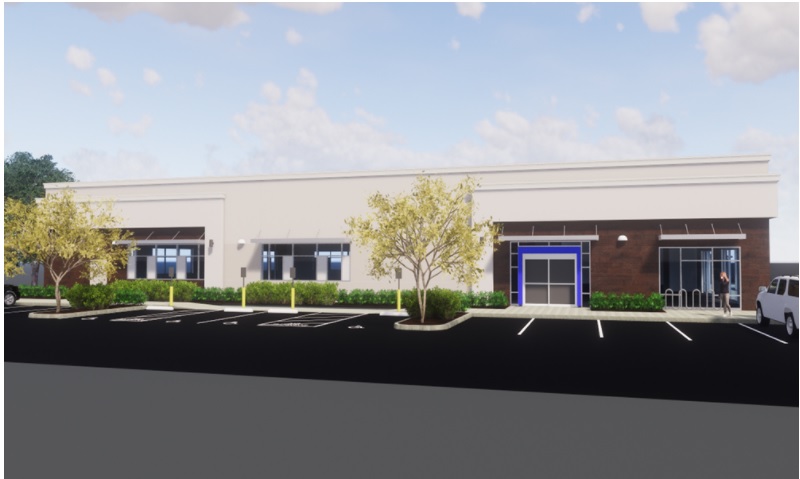 "Once the existing building is vacated, we plan to demolish it in order to make space for the new larger facility," said Meridian Director of Acquisitions, Lorenzo Brooks. "The new facility will be a state-of-the-art 13,600-square-foot OSHPD3 outpatient clinic. Construction is scheduled to begin in the next few months and should take less than a year to complete."
The project is located at 7500 West Lane, which is positioned directly across the street from Kaiser Permanente's Stockton Medical Offices and within a five-minute walk to restaurants and retail amenities including Costco.
"This location is perfect for our client who has experienced strong demand for its services in this area," said Brooks. "We persevered for over 15 months to bring this deal to a close because of our confidence that this would be an ideal location to serve patients in the community. Ultimately, it was our ability to structure a deal that worked well for us as well as the existing landowner, which led to this successful transaction."
Brooks adds, "We're extremely proud of this acquisition as it shows our ability to unlock valuable real estate near major healthcare system hubs. This deal marks the 16th outpatient clinic that we have developed in the last five years and we continue to solidify ourselves as experts in healthcare development."
Brian Peterson, First Vice President in CBRE's Stockton office represented the seller, The Builders' Exchange of Stockton. The project will be designed by Harriman Kinyon Architects of Walnut Creek, Kier & Wright Civil Engineers of Livermore, and constructed by H2 Builders of Napa, California.
This acquisition represents Meridian's first purchase in 2018 and the company currently has several other properties in escrow. Moreover, Meridian will begin construction on outpatient facilities in Long Beach and Modesto in the next few months, and recently completed the construction of two outpatient facilities located in Oakland and Castro Valley, California.
According to Brooks, Meridian will continue to aggressively pursue healthcare development and value-add opportunities throughout the western U.S.
About Meridian
A division of Marcus & Millichap Company, San Ramon, California-based Meridian is a full-service real estate developer of innovative and integrated commercial office and medical office, since its inception in 1999. Meridian's services are broad in scope, but meticulous in detail — from site evaluation and land acquisition to entitlement and planning to construction and management. For more information, see mpcca.com.
# # #
Anne Monaghan
MONAGHAN COMMUNICATIONS, INC.


830.997.0963