NASHVILLE – September 19, 2019 – (RealEstateRama) – Middle Tennessee's real estate powerhouse Parks Realty announces the launch of Parks Go, giving homeowners multiple instant offers on their home with the push of a button. Parks Go helps homeowners easily compare iBuyer offers with selling on the open market. A local professional with Parks Realty provides expertise and counsel for whichever path the homeowner chooses.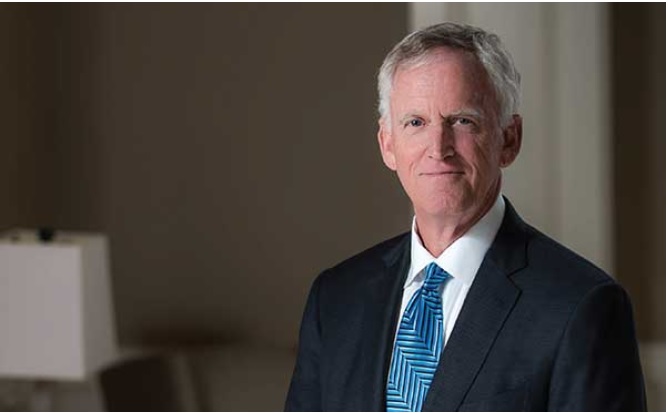 As one of the largest real estate companies in Middle Tennessee, Parks is proving its commitment to bring all options to the table for its clients. These options now include purchase offers from Opendoor and Zillow Offers – commonly referred to as iBuyers because these online firms offer to "instantly buy" homes. The Parks Go platform provides online tools that make it easy to collect offers from all active iBuyers in the market as well as a real-world estimate of selling price and net profits by listing on the open market. These industry leading tools provide homeowners with transparency, data, and professional expertise and guidance.
The Parks Realty Parks Go helps homeowners uncover all of the essential information they need for their home sale, so they can make the best choice for their personal situation – whether that's moving quickly with an instant offer or maximizing profit.
Parks Realty developed its Parks Go to address two crucial aspects that consumers may be overlooking when it comes to instant offers:
If a homeowner is considering one instant offer, they need to compare that offer to all available instant offers, so they can choose the best one for them.
If a homeowner is considering accepting an instant offer, they need to compare their net proceeds – their profit – to selling on the open market.
"The value of working with a real estate professional to help sell your home is more crucial than ever with the emergence of instant offers from iBuyers," explains founder and CEO Bob Parks. "We are a home seller's chief advocate, providing expert negotiation to facilitate a great experience. With Parks Go, home sellers can better compare instant offers with their agent at their side, helping them navigate through the entire process."
Parks Realty partnered with zavvie, whose technology, the Offer Optimizer™ Suite, powers the iBuyer platforms of leading brokerages in markets across the U.S. zavvie provides online tools and up-to-date, market-specific data so clients of their broker partners can make informed decisions about home selling.
"What Parks Realty offers with Parks Go is a way for agents and iBuyers to work together and benefit sellers. iBuyers brings a ready-to-transact offer to the table, and for certain sellers, that's a great option," said Lane Hornung, CEO and Founder of zavvie.
"Innovative brokerages like Parks Realty are helping their clients better understand – and compare — iBuyer offers. When homeowners in Middle Tennessee are considering selling their home, they can count on Parks agents to deliver all of the options with a great experience. It's exciting to work with Parks to deliver instant offers with a push of a button," Hornung added.
Find more information at parksathome.com.

About Parks
Parks Realty is one of the largest locally owned real estate companies in Middle Tennessee, staffed by more than 750 agents working in five counties, plus four offices on the Florida Gulf Coast (Premier Property Group). Last year, Parks sold more than 7,000 homes totaling $2.72 billion in sales. Celebrating its 44th anniversary, Parks is well known for supporting local charities as each individual office "adopts" nonprofits that are close to their hearts. Parks annually supports more than 40 charities, donates $250,000 and its team members collectively volunteer more than 3,000 hours. The Parks companies include Parks Realty; Parks Auction Company, LLC; The Parks Group, a commercial real estate division; Solomon Parks Title & Escrow Services; Legacy Home Loans; Parks Property Management Services; Parks Relocation Department and its new construction development. Learn more at parksathome.com.
About zavvie
zavvie is a technology company committed to adding ease and clarity to broker relationships with iBuyers. With Offer Optimizer™ Suite, zavvie connects brokerages, their agents, and clients with iBuyers. Currently operating in iBuyer markets and rapidly expanding, zavvie gives brokerages and agents all they need to thrive: easy to use tools, technology, training, marketing and strategy.
zavvie Offer Optimizer™ received an Inman Innovator Award for Most Innovative Real Estate Technology, and the company is a graduate of the National Association of REALTORS® REach program. For brokerages interested in licensing Offer Optimizer™ technology, visit zavvie.com.
# # #
Media Contact:
Kevin Hawkins
206-866-1220