Arroyo Grande, CA, September 18, 2018 – (RealEstateRama) — The Board of Managers of the National Broker Portal, a joint venture between Broker Public Portal (BPP) and Homesnap, today announced Daniel J. Riley, Esq., of Howard Hanna Real Estate Services, has joined its Board and become its Chairman. Riley is Executive Vice President of Administration at Howard Hanna, ranked as the third largest real estate firm in the U.S. by REAL Trends, and will replace David Charron, former chief strategy officer of Bright MLS.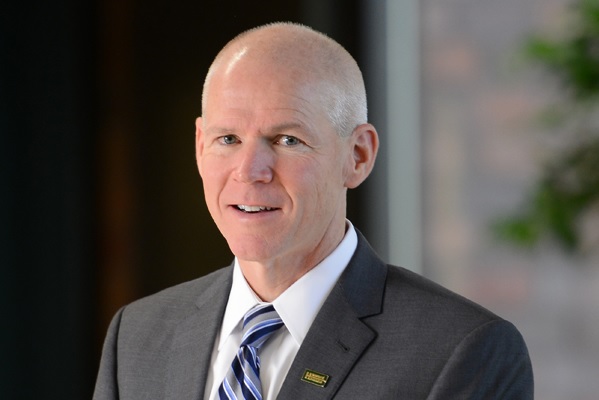 Riley, a licensed attorney in the state of Ohio, is a stalwart industry veteran. He has been in real estate for nearly a quarter of a century. His deep proficiency includes experience in real executive management, as a title insurance agency operator and minority owner, legal counsel, and Certified Public Accountant.
"Dan Riley is one of the most astute minds in the real estate business," said John Mosey, a National Broker Public Portal board member, Chairman of the BPP and CEO of NorthstarMLS. "Having a brokerage leader at the helm of our joint venture demonstrates how the Broker Public Portal with Homesnap movement is on the front-burner of the industry's online portal strategy," he added.
At Howard Hanna, Riley handles all company-wide contracting, oversees syndication relationships, and is responsible for managing the firm's implementation team for company-wide initiatives, including the deployment of Spacio, RealScout, Testimonial Tree, Moxi Engage, ZipForms, One Cavo, Trendgraphix and more. He also collaborates with Howard Hanna's IT, marketing, training and sales operations to drive continuous improvement of company offerings to agents and works closely with the firm's Executive Team on data collection, analysis, reporting and decision making.
Before joining Howard Hanna, Riley was Executive Vice President at Real Living Realty One, President and minority owner of Real Living Title Agency (a joint venture between Real Living and Chicago Title), a Vice President of Relocation at Realty One and the President of Dolores C. Knowlton Realtors.
A Cleveland, Ohio native who still lives in the city where he was born and raised, Riley earned a Bachelor of Business Administration in Finance from St. Bonaventure University, a Master of Business Administration from Cleveland State University, and a Juris Doctorate from John Marshall College of Law.
About the National Broker Portal
Formed in January 2017, the National Broker Portal, LLC is a joint venture equally owned by Broker Public Portal (BPP) and Homesnap. Homesnap provides the technology, brand, and operational expertise for Broker Public Portal. The National Broker Portal Board of Directors by charter includes a total of seven (7) directors: three (3) appointed by the BPP, three (3) by Homesnap, and a seventh outside director who is nominated by the BPP and approved by Homesnap, which is Riley's directorship.  Current board members from BPP include John Mosey, CEO of NorthstarMLS, a Regional MLS serving Minnesota and Western Wisconsin; Alon Chaver, Chief Information Officer of HomeServices of America, a Berkshire Hathaway affiliate; and Craig Cheatham, President/CEO of The Realty Alliance, a network of North America's elite real estate firms. Current board members from Homesnap include Guy Wolcott, Founder of Homesnap; Steve Barnes, President and Founder of Homesnap; and Gayle Weiswasser, SVP of Business Development and Communications of Homesnap.
About Broker Public Portal
Broker Public Portal, LLC is a collaborative effort owned and operated by real estate brokerages and MLSs to deliver with Homesnap, a better home search experience defined by simplicity, integrity and common sense. Homesnap provides the same comprehensive, real-time data directly from the MLS used by real professionals, the people who sell homes, not ads. Broker Public Portal with Homesnap follows industry-defined Fair Display Guidelines; there are no display ads from other agents or brokers on one's listings, and all inquiries are sent to the listing agent or broker for free. More information can be found at www.brokerpublicportal.com and www.homesnap.com/bpp.
About Homesnap
With easy-to-use mobile technology fueled by unmatched, real-time data intelligence, Homesnap is changing the way real estate agents connect with consumers and serve their clients. The industry-endorsed Homesnap platform leverages real-time data from 160 MLSs to empower millions of consumers each month with a superior home search experience, while providing over 75% of U.S. agents with access to powerful mobile tools that automate their work and accelerate their success. With the Homesnap mobile app, the highest rated consumer home search application; Homesnap Pro, the industry-standard mobile business platform for agents; and the Homesnap national home search portal, a joint venture with the industry-backed Broker Public Portal, the integrated Homesnap platform is transforming the industry by bringing real-time to real estate. More information can be found at www.homesnap.com and www.homesnap.com/bpp.
# # #
Media Contacts:
For Broker Public Portal
Kevin Hawkins
Phone: (206) 866-1220
Email:
Gayle Weiswasser
Phone: (202) 271-3914
Email: