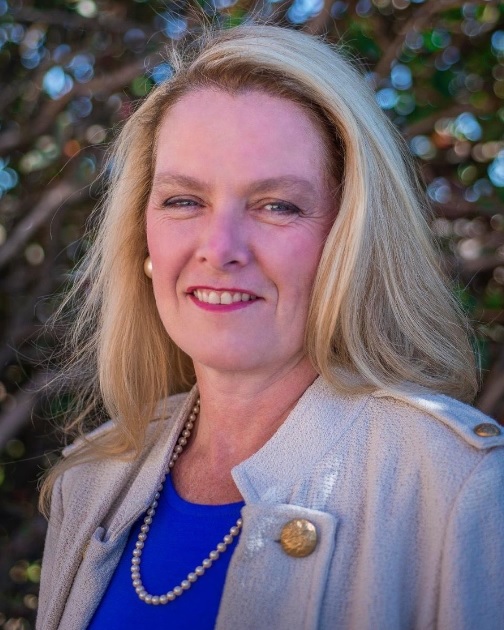 Arroyo Grande, Calif. – February 8, 2023 – RealEstateRama – Marilyn Wilson Lund, co-founder and managing partner of WAV Group, has been appointed Vice Chair for the National Small Business Association (NSBA). NSBA is the nation's oldest small-business advocacy organization and operates on a staunchly nonpartisan basis. Wilson, a recognized leader in the small-business community, has been an asset to the leadership team in promoting the interests of small business to policymakers in Washington, D.C.
"Small businesses make up 99.4% of all businesses in America. In California, my home state, 4.1 million small businesses represent 99.8% of all businesses in the state and employ 7.2 million people, or 48.5% of the private workforce. Since small businesses do not have the lobbying power and influence that large industries have, I look forward to continuing my work with NSBA in the coming years to ensure small business has a seat at the table in Washington," stated Wilson. "It is critical that Congress and the administration do everything in their power to support small businesses as we face economic uncertainty, inflationary pressures, and unprecedented labor shortages."
Wilson also continues to lead two high-profile, California-based small businesses: WAV Group, a leading real estate consulting firm working with hundreds of other small businesses in the real estate industry, and RE Technology, the number one online source for real estate technology education and information.
Wilson has been active with NSBA for several years and has been an exemplary representative of small business issues in San Luis Obispo county. She has driven extensive advocacy initiatives throughout the real estate industry. In addition to the leadership role with NSBA, Marilyn has been an outspoken advocate for small-business issues with her elected officials.
"I am grateful for the vision and insight Marilyn has provided to NSBA as our community is making its way out of the pandemic," stated NSBA President and CEO Todd McCracken. "She has been an asset to our leadership team, NSBA's members and the American small-business community, and I look forward to another impactful year together pushing policymakers to seek and support pro-small-business policies."
For more on NSBA, please visit www.nsba.biz or follow at @NSBAAdvocate.
"WAV Group is honored to have Marilyn continue her role in the Executive Leadership team on the NSBA. She will carry on fighting for small businesses by lobbying for pro-business legislation, making it easier for entrepreneurs to realize their dreams," said Victor Lund, WAV Group co-founder and managing partner.
Wilson welcomes suggestions for the NSBA by sending an email to 
.
About WAV Group
WAV Group is the leading consulting firm in the residential real estate industry, serving many of the largest and most successful small businesses, including real estate brokerages, technology companies, and local, state and national real estate associations. WAV Group helps each of its clients evolve and grow by delivering an unsurpassed depth of experience in technology, strategic planning, research, business development, sales, product development, marketing and communications in the real estate industry. The firm's diverse collection of global industry experience allows it to cross-fertilize ideas and bring best-of-breed solutions to its clients. More information is available at wavgroup.com.
About RE Technology
RE Technology is the nation's leading source for real estate technology education, reaching nearly one million real estate professionals daily. RE Technology's goal is to help every real estate professional learn how to leverage technology more effectively so they can be more successful. Consumers expect the seamless use of technology in real estate transactions. RE Technology delivers daily educational content to make it easy for every real estate agent to find the technologies they need to become the most responsive and successful professionals they can be. More information is available at retechnology.com.