WASHINGTON – (RealEstateRama) — The U.S. Department of Energy's National Renewable Energy Laboratory (NREL) is again receiving national recognition for its 40th Anniversary with a prestigious public service award.
The 2017 Charles H. Percy Award for Public Service will to go to NREL, the Alliance to Save Energy (ASE) announced, in honor of the lab's four decades of leadership in advancing energy efficiency technologies and systems. In its announcement, ASE praised NREL for what it called "a long history of energy management research and consultation that has helped transform nearly every aspect of energy use."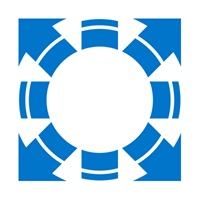 "NREL has been at the forefront of innovation, from high-performance building efficiency with research into whole building and net zero energy design, to fuel efficiency and sustainable transportation innovations," ASE stated.
NREL Director Dr. Martin Keller said he will be honored to accept the award "on behalf of the entire NREL team. We look forward to continuing to transform how we use energy for the next 40 years and beyond."
The recognition marks the second national award bestowed on the laboratory this year. In March, the American Council on Renewable Energy (ACORE) presented NREL with its "Technology Advancement and Industry Impact Award."  
"Since its inception in 1977, NREL has consistently delivered on the crucial technologies that have driven the incredible expansion we've seen in each of the advanced energy industries," said ACORE Chief Executive Officer Greg Wetstone in presenting the award.
In receiving the ACORE award, NREL was joined by Google and Amazon, who were cited for their rapid adoption of renewable energy and energy efficiency technologies to power their operations.
For 40 years, NREL has advanced energy innovations, strengthening our nation's energy security. NREL started as the Solar Energy Research Institute (SERI) on July 5, 1977. Thirteen years later, President George H.W. Bush elevated SERI to a national laboratory and changed its name to the National Renewable Energy Laboratory.
While SERI's roots were dedicated to harnessing power from the sun, NREL is dedicated to all forms of advanced energy research and partnering with industry to transfer innovative ideas into the marketplace.
Formal presentation of the ASE award will be Sept. 14 at the Evening with the Stars of Energy Efficiency Awards Dinner in Washington, D.C.
Founded in 1977, the ASE is the leading energy efficiency coalition in the nation, a nonprofit, bipartisan alliance of business, government, environmental, and consumer leaders promoting enhanced energy efficiency across all sectors of the economy
NREL is the U.S. Department of Energy's primary national laboratory for renewable energy and energy efficiency research and development. NREL is operated for the Energy Department by The Alliance for Sustainable Energy, LLC.
###
Visit NREL online at www.nrel.gov