WASHINGTON – (RealEstateRama) — The National Institute of Building Sciences Building Seismic Safety Council (BSSC) will host the sixth webinar in its 2017 series sponsored by the Federal Emergency Management Agency (FEMA). The free webinar, "Seismic Design of Masonry with the 2015 NEHRP Provisions," will be held Friday, August 25, 2017, from 2:00 pm to 3:00 pm ET (11:00 am to 12:00 pm PT).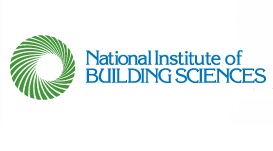 The BSSC webinar series highlights the National Earthquake Hazards Reduction Program (NEHRP) 2015 NEHRP Recommended Seismic Provisions for Buildings and Other Structures, as well as its supporting materials, FEMA P-1051 Design Examples and FEMA P-1052 Training Materials.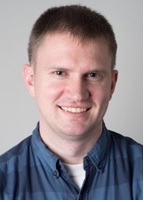 Presenter David Sommer, PE, SE, is the principal author of the masonry chapter of FEMA P-1051. He will discuss seismic design of masonry using the 2015 NEHRP Recommended Seismic Provisions and the referenced 2013 edition of The Masonry Society (TMS) standard TMS 402/602: Building Code Requirements and Specification for Masonry Structures. He will present masonry behavior, material properties and navigation of the design standards, as well as design of walls for in-plane and out-of-plane seismic forces using the strength design provisions of TMS 402. Sommer will conclude the webinar with an excerpt from FEMA P-1051 to illustrate some of the highlighted concepts.
Sommer is a licensed structural engineer with Degenkolb Engineers in Seattle, Washington. He is an active member of TMS, which produces TMS-402, the new-design standard for masonry structures. He serves on the Masonry Issues Team of the American Society of Civil Engineers (ASCE) committee ASCE 41-17 on Seismic Evaluation and Retrofit of Existing Buildings, where he led a case study on the reinforced masonry provisions. Sommer holds a master's degree in civil engineering from the University of Illinois at Urbana-Champaign and a bachelor of science in civil engineering from Seattle University.
EARN AND LEARN
Attendees who are engineers are eligible to earn one Professional Development Hour (PDH) for the webinar, code officials are eligible to earn 0.1 Continuing Education Units (CEUs) and architects are eligible to earn one health/safety/welfare (HSW) CEU. People are encouraged to watch the webinar together as a group or a firm, but all viewers must sign up individually to receive learning unit verifications.
REGISTER TO ATTEND
Sign up now to attend the free "Seismic Design of Masonry with the 2015 NEHRP Provisions" webinar on August 25. Space is limited, so don't wait. Register today!
Want to see what other topics BSSC has arranged for the 2017 webinar series?