WASHINGTON, D.C., April 4, 2017 – (RealEstateRama) — The Subcommittee on Water, Power and Oceans discussed two bills that would expand hydropower infrastructure and clean energy for communities in Alaska and across the West.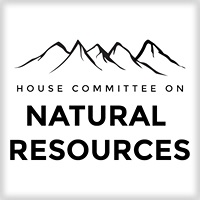 "This hearing marks another step towards improving our nation's infrastructure. Today's main focus is on what we can do to empower regional, state and local leaders in developing hydropower at zero federal cost," Subcommittee Chairman Doug Lamborn (R-CO) said.
Rep. Lamborn's Discussion Draft, the "Bureau of Reclamation Pumped Storage Hydropower Development Act," streamlines the permitting of non-federal pumped storage hydroelectric projects at some Bureau of Reclamation facilities.
Scott Cameron, Special Assistant to the Secretary at the Department of the Interior (DOI), shared DOI's strong support for the Discussion Draft.
"We see the language in the draft legislation as providing opportunities to streamline the permitting process which we hope may encourage the development of these sorts of hydropower projects across the country. This language would minimize the regulatory burden… [by simplifying] the permitting from two processes and two different agencies to one process and one agency," Cameron stated.
Tim Culbertson, Secretary-Manager for Columbia Basin Hydropower, testified that the Banks Lake pumped storage project would provide 1,500-2,000 direct and indirect jobs during the 8-10 year construction timeline. Once constructed the project would continue to provide employment for 100-200 full time employees and supply a significant tax base for surrounding communities through public-private partnerships.
H.R. 220, introduced by Rep. Don Young (R-AK), authorizes the expansion of the Terror Lake hydroelectric project on Kodiak Island, Alaska. Approving the bill will add 33,000 megawatt-hours of generation each year for the Island's residents, but it is critical that it moves in a timely fashion to match up with the short construction season on Kodiak Island.
"H.R. 220 is a common-sense approach for meeting Kodiak's projected energy growth by maximizing existing infrastructure and meeting our community's commitment to clean, affordable and reliable energy," President and CEO of Kodiak Electric Association, Inc. Darron Scott said.
Every year the project is delayed Kodiak communities must rely on expensive diesel fuel to meet energy demand, while ratepayers – including the U.S. Coast Guard – would incur $11 million in additional project costs.
Click here to view full witness testimony.
Contact: Committee Press Office 202-226-9019