WASHINGTON, D.C. – (RealEstateRama) — The National Low Income Housing Coalition (NLIHC) board of directors unanimously voted onto its board two new members on April 4: National Alliance to End Homelessness (NAEH) President and CEO Nan Roman and Housing Opportunities Commission (HOC) of Montgomery County Director of Legislative and Public Affairs Shauna M. Sorrells. Ms. Roman and Ms. Sorrells each bring to the board decades of leadership in combating homelessness and housing poverty.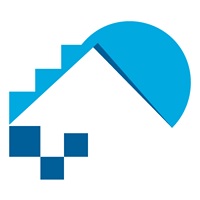 With more than 20 years of experience working both locally and nationally, Nan Roman is considered one of the leading national voices on homelessness and its solutions. Under her leadership, NAEH has identified and promoted innovative strategies for ending homelessness adopted by national policy makers and communities nationwide. Ms. Roman's advice and counsel are sought after and relied upon by members of Congress and the Administrations of both parties, as well as by state and local officials and advocates.
"I am honored to join the NLIHC board of directors and to continue my work in affordable housing advocacy as a governing member of this team," said Ms. Roman. "I look forward to expanding relationships and exploring new ways to educate the public about the nature of homelessness and housing insecurity and to promote effective solutions with policy makers."
Shauna Sorrells joined HOC in January 2016 and has already implemented strategic processes for addressing a number of federal, state, and local legislative issues related to zoning and community partnerships. Prior to joining HOC, Ms. Sorrells directed HUD's public housing programs, overseeing the provision of billions of dollars in annual federal resources for the operations of about 1.1 million affordable housing units across the country. She played a leadership role in converting almost 85,000 public housing units to project-based Section 8 contracts through the Rental Assistance Demonstration (RAD) and increasing the number of vulnerable families housed in the public housing program by 33,000.
"Through my position as a board member of NLIHC, I plan to continue to pursue opportunities for women and underserved populations in public and assisted housing," said Ms. Sorrells. "I will push to transform ineffective and burdensome housing policies to increase efficiency and serve a population that demands safe, affordable and decent housing."
"Nan Roman and Shauna Sorrells will be tremendous assets to NLIHC's board of directors," said Diane Yentel, president and CEO of NLIHC. "I am pleased to welcome them to the NLIHC team and look forward to working with them on developing and promoting policies and strategies to advance our mission of ending homelessness and housing poverty in America."
NAEH is a leading voice on the issue of homelessness. The Alliance analyzes policy and develops pragmatic, cost-effective policy solutions. The Alliance works collaboratively with the public, private, and nonprofit sectors to build state and local capacity, leading to stronger programs and policies that help communities achieve their goal of ending homelessness. NAEH provides data and research to policymakers and elected officials to inform policy debates and educate the public and opinion leaders nationwide.
HOC was established in 1974 to better respond to Montgomery County, Maryland's need for affordable housing. HOC is authorized to acquire, own, lease, and operate housing; to provide for the construction or renovation of housing; obtain financial assistance from any public or private source to assist its housing activities; and arrange for social services, resident services and day care.
###
Established in 1974 by Cushing N. Dolbeare, the National Low Income Housing Coalition is dedicated solely to achieving socially just public policy that assures people with the lowest incomes in the United States have affordable and decent homes.
PRESS CONTACT
Renee Willis
Vice President for Field & Communications
(202) 662-1530 x247