WASHINGTON, D.C., May 4, 2017 – (RealEstateRama) — The Subcommittee on Water, Power and Oceans held an oversight hearing on the costly and lengthy process to relicense hydropower and to explore opportunities for new development.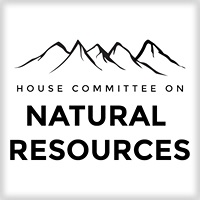 "Navigating through the federal bureaucracy necessary to obtain the proper licensing to get these new hydropower projects running is extremely complex and cumbersome. The time and costs associated with obtaining or renewing hydropower licenses, coupled with mandatory conditions imposed by numerous federal agencies, has been a major road block to the affordability and growth of our nation's hydropower infrastructure," Subcommittee on Water, Power and Oceans Chairman Doug Lamborn (R-CO) said.
Within the next five years, almost a quarter of all non-federal hydropower will face relicensing. The relicensing process, however, can take up to a decade and cost millions of dollars according to President and CEO of Voith Hydro, Inc. Bob Gallo.
"Untapped potential exists across the country, and at all types of facilities," Gallo said. "It can take 10 years or more to license or re-license a hydropower facility – longer than even a nuclear power reactor… The lack of a standard timeframe and a lead agency to keep all on task cause indefinite delays."
Herbie Johnson, President of the National Hydropower Association, discussed how regulatory uncertainty associated with the relicensing process is holding back investment and expanded hydro development.
"[T]he rising cost and the continuing regulatory uncertainty of the relicensing process creates real doubt about the future of many projects," Johnson said. "By reducing regulatory risk, cost and uncertainty, hydro developers will be encourage, and indeed motivated, to invest in new projects, develop incremental capacity at existing dams, create new jobs, and increase the amount of clean, affordable and renewable hydropower in our country."
Randy Howard, General Manager of the Northern California Power Agency, reiterated these concerns, calling the relicensing process "unnecessarily cumbersome and costly." Howard added that burdensome regulatory obstacles persist through the duration of a facility's lifetime, not just during licensing approval.
"The challenges faced by project licensees don't end once the permit is issued. Project operations and maintenance require continued engagement with federal and state resource managers on water releases, fish measures and more," Howard stated.
Last month, the Committee advanced a slate of infrastructure bills including Chairman Lamborn's H.R. 1967, the "Bureau of Reclamation (BOR) Pumped Storage Hydropower Development Act," which will clear up regulatory permitting confusion at existing BOR reservoirs.
Click here to view full witness testimony.