Top community development organization salutes older adults in May and all year
Washington, D.C. – (RealEstateRama) — As Older Americans Month begins in May, NeighborWorks America recognizes the importance of helping older adults make safe, informed and healthy decisions, including aging in their own homes. By 2030, one in five U.S. adults will be 65 or older, so it is vital to focus on the service needs of older adults.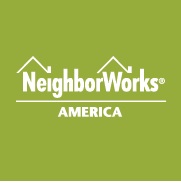 The NeighborWorks network served more than 6,800 homeowners over the age of 55 with services that included refinancing, reverse mortgages, foreclosure mitigation counseling, and obtaining rehabilitation loans in fiscal year 2016. The NeighborWorks network owned and/or managed more than 32,700 rental homes in properties primarily focused on serving seniors; provided nearly 12,000 seniors with housing stability or eviction prevention services; and provided more than 27,000 seniors with positive senior well-being services, such as nutrition and wellness programs, education opportunities, and transportation in fiscal year 2016.
"As a network, NeighborWorks organizations identify the needs of local seniors and provide solutions to the challenges they face," said Paul Weech, chief executive officer and president of NeighborWorks America.
The following are examples of the ways NeighborWorks organizations assist older adults:
Aging in place: Whether seniors decide to age in place, NeighborWorks organizations are helping older adults make the right choice for them. For example, Community Housing Partners in Christiansburg, Virginia manages an affordable rental community for seniors, Grissom Lane Apartments, that includes aging-in-place features like at least one step-free entrance into the home; controls, switches and outlets that are reachable from either a seated or standing position; and low- or no-threshold stall showers with built-in benches or seats. The case study is featured in "NeighborWorks Works: Practical Solutions from America's Community Development Network."
Financial coaching: Financial coaches at many NeighborWorks organizations can help seniors set and reach goals like paying off debt or saving for retirement. NeighborWorks America's annual homeownership survey showed that nearly 20 percent of adults age 55 and over wish they could upgrade to a better home. Often considered a younger person's problem, many seniors have student loan debt, whether their own old loans or loans taken out or cosigned for children and grandchildren.
Scam prevention: NeighborWorks America launched the Loan Modification Scam Alert Campaign in 2009, which empowers people to protect themselves against mortgage scams and find trusted help. The data reports that seniors, Hispanics, and African Americans make up more than 60 percent of complaints on scams the campaign receives.
Reverse mortgage assistance: In 2013, NeighborWorks America launched a national, Cleveland-based call center, which provides callers with general information on reverse mortgages. NeighborWorks RMIC (Reverse Mortgage Information Center), which functions out of NeighborWorks organization Neighborhood Housing Services of Greater Cleveland, offers one-on-one reverse mortgage counseling. In fiscal year 2016, the call center provided nearly 500 counseling sessions.
For more information about NeighborWorks America's work serving seniors, visit our Media Center.
About NeighborWorks America
For more than 35 years, NeighborWorks America, a national, nonpartisan nonprofit, has created opportunities for people to improve their lives and strengthen their communities by providing access to homeownership and to safe and affordable rental housing. In the last five years, NeighborWorks organizations have generated more than $27.2 billion in reinvestment in these communities. NeighborWorks America is the nation's leading trainer of community development and affordable housing professionals.
Contact:
Lindsay Moore


202-760-4059
@neighborworkspr