WASHINGTON (May 31, 2017) –- (RealEstateRama) — Pending home sales in April slumped for the second consecutive month and were down year-over-year nationally and in all four major regions, according to the National Association of Realtors®. Only the West saw an increase in contract signings last month.
The Pending Home Sales Index,* www.nar.realtor/topics/pending-home-sales, a forward-looking indicator based on contract signings, decreased 1.3 percent to 109.8 in April from a downwardly revised 111.3 in March. After last month's decline, the index is now 3.3 percent below a year ago, which is the first year-over-year decline since last December and the largest since June 2014 (7.1 percent).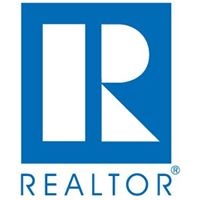 Lawrence Yun, NAR chief economist, says contract activity is fading this spring because significantly weak supply levels are spurring deteriorating affordability conditions. "Much of the country for the second straight month saw a pullback in pending sales as the rate of new listings continues to lag the quicker pace of homes coming off the market," he said. "Realtors® are indicating that foot traffic is higher than a year ago1, but it's obviously not translating to more sales."
Added Yun, "Prospective buyers are feeling the double whammy this spring of inventory that's down 9.0 percent from a year ago2 and price appreciation that's much faster than any rise they've likely seen in their income."
Unfortunately, Yun believes there is little evidence these astoundingly low supply levels are going away soon. Homebuilding activity has not picked up enough this year and too few homeowners are listing their home for sale.
"The unloading of single-family homes purchased by real estate investors during the downturn for rental purposes would also go a long way in helping relieve these inventory shortages," said Yun. "To date, there are no indications investors are ready to sell. However, they should be mindful of the fact that rental demand will soften as the overall population of young adults starts to shrink in roughly five years."
Yun forecasts existing-home sales to be around 5.64 million this year, an increase of 3.5 percent from 2016 (5.45 million). The national median existing-home price this year is expected to increase around 5 percent. In 2016, existing sales increased 3.8 percent and prices rose 5.1 percent.
The PHSI in the Northeast decreased 1.7 percent to 97.2 in April, and is now 0.6 percent below a year ago. In the Midwest the index fell 4.7 percent to 104.4 in April, and is now 6.1 percent lower than April 2016.
Pending home sales in the South declined 2.7 percent to an index of 125.9 in April and are now 2.3 percent below last April. The index in the West jumped 5.8 percent in April to 100.0, but is still 4.2 percent below a year ago.
Members of the media are invited to attend the upcoming Sustainable Homeownership Conference on June 9 at University of California's Memorial Stadium in Berkeley. In celebration of National Homeownership Month, the conference brings together experts to examine housing trends and real estate's positive impacts. Yun, NAR's 2017 President William E. Brown and Berkeley Hass Real Estate Group Chair Ken Rosen are among the prominent experts scheduled to speak. To register contact Adam DeSanctis, 202-383-1178 or ">
(link sends e-mail).
The National Association of Realtors®, "The Voice for Real Estate," is America's largest trade association, representing 1.2 million members involved in all aspects of the residential and commercial real estate industries.
# # #
1 According to April's Realtors® Confidence Index, the Buyer Traffic Index registered at 75 in April 2017 (74 in March 2017; 70 in April 2016).
2 Total housing inventory at the end of April climbed 7.2 percent to 1.93 million existing homes available for sale, but is still 9.0 percent lower than a year ago (2.12 million)
3 First-time buyers were 34 percent of sales in April, which was the highest since last September and July 2012.
* The Pending Home Sales Index is a leading indicator for the housing sector, based on pending sales of existing homes. A sale is listed as pending when the contract has been signed but the transaction has not closed, though the sale usually is finalized within one or two months of signing.
The index is based on a large national sample, typically representing about 20 percent of transactions for existing-home sales. In developing the model for the index, it was demonstrated that the level of monthly sales-contract activity parallels the level of closed existing-home sales in the following two months.
An index of 100 is equal to the average level of contract activity during 2001, which was the first year to be examined. By coincidence, the volume of existing-home sales in 2001 fell within the range of 5.0 to 5.5 million, which is considered normal for the current U.S. population.
NOTE: Existing-Home Sales for May will be reported June 21, and the next Pending Home Sales Index will be June 28; all release times are 10:00 a.m. ET.
MEDIA CONTACT: ADAM DESANCTIS / 202-383-1178