WASHINGTON (June 27, 2017) –- (RealEstateRama) — Thomas W. Toomey, Chief Executive Officer, President and a Director of UDR, Inc., a $16 billion multifamily real estate investment trust (REIT) based in Highlands Ranch, Colorado, has been named the new Global Chairman of the Urban Land Institute (ULI). ULI is a global, multidisciplinary real estate organization whose work is driven by 40,000-plus members dedicated to responsible land use and building thriving, sustainable communities. Mr. Toomey, a longtime ULI member, ULI Trustee and ULI Foundation Governor, will serve a two-year term that ends June 30, 2019.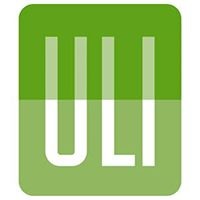 As ULI Global Chairman, Mr. Toomey will emphasize the Institute's delivery of member value and mission advancement, with the overarching goal of ensuring that ULI continues to lead the future of global urban development. Mr. Toomey sees his global role as an opportunity to support and facilitate members' efforts to advance ULI's mission in each of the three regions in which the Institute has a presence — the Americas, Europe and Asia Pacific. "Real estate is an ever-evolving local puzzle. What ULI brings to real estate is a global knowledge network that consists of our members, and that is unique," Mr. Toomey said. "One of the most important things I can do as Global Chairman is help members take full advantage of ULI's vast knowledge base to strengthen the impact they are making in cities worldwide."
During his term, Mr. Toomey plans to focus on several critical areas, including:
An expansion of ULI's highly regarded advisory services program, which, for 70 years, has helped hundreds of communities around the globe solve complex urban development challenges, from revitalizing downtown cores to reusing obsolete retail space to increasing affordable housing. ULI is aiming to further open the program to more members and more communities.
Technology advancements to connect members — including ULI's most senior leaders as well as those new to ULI — and facilitate the creation of volunteer opportunities that match their areas of interest and expertise, and improve member-to-member networking through online communities.
Refinements to ULI's content to ensure that it is based on member expertise, is forward-looking, applicable to members' day-to-day work, and that it highlights practices that make a solid business case.
An expansion of ULI's membership to include more offerings for entire companies, rather than just individuals.
Mr. Toomey will work with ULI Americas Chairman Patricia R. Healy, Principal, Hyde Street Holdings, LLC, Raleigh, North Carolina; ULI Europe Chairman Jon H. Zehner, Global Co-Head of the Client Capital Group, LaSalle Investment Management, London; and ULI Asia Pacific Chairman Dr. Seek Ngee Huat, Chairman, GLP, Singapore, to improve knowledge sharing across all ULI's member networks. This includes the Institute's District and National Councils, which serve members at the local level, and the Product Council program, which is a prestigious network of members organized by property sector categories. "The only way to keep ULI's momentum going is to offer members new opportunities for engagement, to share lessons learned, and exchange ideas about what works best," Mr. Toomey said. "Nearly everything that makes our cities exciting and interesting is tied to the use of land. If we can help more members use their ULI experience to make a difference in their communities, we can influence the future of urban growth around the world. That's a powerful imprint."
As CEO of UDR, an S&P 500 company, Mr. Toomey is the first ULI Global Chairman to lead a public firm.  He plans to apply the same strong emphasis on listening to ULI members as he places on listening to customers and shareholders at UDR to ensure that ULI delivers a high-quality member experience.  "There are any number of ways to measure ULI's success – you can look at the financials, and you can look at mission advancement. I define success by the answer to this question: 'Would you help us expand our community of members?' If our members say yes — then we are achieving success," Mr. Toomey said.
Mr. Toomey has a strong record of volunteerism with ULI, including his new roles as Global Chairman of the ULI Global Board of Directors and Global Chairman of the ULI Foundation Board of Directors. He served the past year as ULI Treasurer, and he is a long-standing member of ULI's Multifamily Product Council. In addition, Mr. Toomey served on the Larson Leadership Advisory Board, chaired the Urban Innovation Grant Committee, and served as Co-Chairman of the Host Committee for ULI's 2012 Fall Meeting in Denver. He has been actively involved in ULI Colorado, which serves ULI members in the Denver metro area and throughout Colorado.
"We are delighted to have Tom as our Global Chairman," said ULI Global Chief Executive Officer Patrick L. Phillips. "He is constantly thinking about what's ahead for our industry and our communities. Tom's thoughtful leadership is exactly what ULI needs to stay at the forefront of change and lead the future of urban development."
Mr. Toomey is a highly regarded expert in the multifamily real estate industry. At UDR, he has been instrumental in repositioning the company's portfolio, including the acquisition, disposition and development of more than $19 billion in multifamily communities, which has led to an annual return of 13 percent for the company's shareholders during his tenure. As of March 2017, UDR owned or held an ownership interest in over 50,000 apartment homes in primary markets across the U.S. Prior to leading UDR, Mr. Toomey was Chief Operating Officer and Chief Financial Officer at AIMCO, a multifamily REIT; while there, he was instrumental in transforming the company into the largest apartment owner in the U.S. Before serving at AIMCO, Mr. Toomey was Senior Vice President with Lincoln Property Company, a national real estate firm.
Mr. Toomey is a member of the Board of Governors of the National Association of Real Estate Investment Trusts, is on the Executive Committee of the National Multi Housing Council, is a member of the Real Estate Roundtable and is Chairman and a Trustee of the Oregon State University Foundation.
Note to editors and reporters: To arrange an interview with Mr. Toomey, contact Trisha Riggs, 202-624-7086, ">
.
About the Urban Land Institute
The Urban Land Institute is a nonprofit education and research institute supported by its members. Its mission is to provide leadership in the responsible use of land and in creating and sustaining thriving communities worldwide. Established in 1936, the institute has more than 40,000 members worldwide representing all aspects of land use and development disciplines. For more information, please visit uli.org  or follow us on Twitter, Facebook, LinkedIn, and Instagram.
contact Trish Riggs at 202/624-7086