Secretary Zinke and Nevada officials announce funding in Nevada
WASHINGTON –- (RealEstateRama) — While meeting with local, state and federal officials in Nevada today, U.S. Secretary of the Interior Ryan Zinke announced that more than 1,900 local governments around the country will receive $464.6 million in Payments in Lieu of Taxes (PILT) funding for 2017. Nevada has more federally-owned land than any other state (as a percentage) and will receive $26,184,790.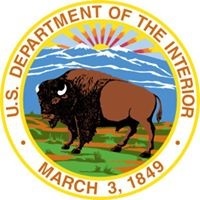 This year's $464.6 million is the largest amount ever allocated in the program's 40-year history. This funding level continues to underscore the Trump Administration's commitment to rural communities. A full list of funding by state and county is below and also available at www.doi.gov/pilt.
"As a kid who grew up in northwest Montana and whose sons graduated from the same high school as I did, I know how important PILT payments are to local communities that have Federal lands. These investments are one of the ways the federal government is fulfilling its role of being a good land manager and good neighbor to local communities," said Secretary Zinke. "Rural America, especially states out west with large federal land holdings, play a big part in feeding and powering the nation and also in providing recreation opportunities, but because the lands are Federal, the local governments don't earn revenue from them. PILT investments often serve as critical support for local communities as they juggle planning and paying for basic services, such as public safety, fire-fighting, social services and transportation."
"As a vocal and outspoken supporter of the PILT program, I applaud Secretary Ryan Zinke for investing record resources in the program and sending a message I've long echoed to rural Nevada: you are not forgotten," said Senator Dean Heller. "Unlike other states, approximately 85 percent of Nevada lands are managed by the federal government, making the PILT program critical for local governments' ability to maintain essential services like public safety and education," said Heller. "I thank Secretary Zinke for recognizing the important role the program plays in our communities."
"As the state with the largest share of federal lands in the country, PILT funding has been vital to our rural communities, allowing local governments to provide essential services for Nevadans," said Senator Cortez Masto. "From fixing roads to education to basic healthcare services, Nevadans have benefited from these resources for decades, despite constant threats of massive cuts to the program. I am pleased that Nevada will receive its largest grant in the program to date, which signals the Department of Interior's recognition of PILT's importance to Nevada and the need to boost our state's rural communities. I urge the Administration to continue to invest in all of our communities and support this indispensable program that has been critical to Nevada's rural economic development."
"We are pleased that Secretary Zinke and the Interior Department are distributing this fiscal year's Payments in Lieu of Taxes funding," said National Association of Counties Executive Director Matthew Chase. "PILT supports essential county services including road maintenance, solid waste disposal, law enforcement, fire prevention, search and rescue and public health. We look forward to working with the administration and Congress to establish greater long-term certainty for the PILT program and address other public lands issues for counties, such as Secure Rural Schools funding and active forest management."
"With 98% of the land in Nye County being Federally managed or owned, PILT is not seen as discretionary to us, and as such needs to be guaranteed," said Commissioner Dan Schinhofen, Vice-Chair, Nye County, Nevada.
PILT are Federal payments to local governments that help offset losses in property taxes due to non-taxable Federal lands within their boundaries. PILT payments help local governments carry out such vital services as firefighting and police protection, construction of public schools and roads, and search-and-rescue operations. The payments are made annually for tax-exempt Federal lands administered by the Bureau of Land Management, the National Park Service, the U.S. Fish and Wildlife Service (all agencies of the Interior Department), the U.S. Forest Service (part of the U.S. Department of Agriculture), and for Federal water projects and some military installations. PILT payments are one of the ways the Federal Government can fulfill its role of being a good neighbor to local communities.
Using a formula provided by statute, the annual PILT payments to local governments are computed based on the number of acres of federal land within each county or jurisdiction and the population of that county or jurisdiction. Since PILT payments began in 1977, Interior has distributed nearly $8 billion dollars to states and the District of Columbia, Puerto Rico, Guam, and the U.S. Virgin Islands.
The Interior Department collects more than $8.8 billion in revenue annually from commercial activities on public lands, such as oil and gas leasing, livestock grazing and timber harvesting. A portion of these revenues is shared with states and counties. The balance is deposited in the U.S. Treasury, which in turn pays for a broad array of federal activities, including PILT funding to counties.
Individual county payments may vary from the prior year as a result of changes in acreage data, which is updated yearly by the federal agency administering the land; prior year Federal Revenue Sharing payments reported yearly by the Governor of each State; and population data, which is updated using information from the U.S. Census Bureau. Federal Revenue Sharing payments were made to local governments under programs other than PILT during the previous fiscal year, including the Refuge Revenue Sharing Fund, the National Forest Fund and the Secure Rural Schools and Community Self-Determination Act of 2000, among others.
State                         Amount 
ALABAMA                $715,833
ALASKA                   $29,695,460
ARIZONA                 $36,023,640
ARKANSAS             $7,014,950
CALIFORNIA           $48,261,603
COLORADO            $36,618,440
CONNECTICUT       $31,769
DELAWARE             $80,265
DC                            $22,497
FLORIDA                  $5,583,600
GEORGIA                 $2,641,630
GUAM                       $2,472
HAWAII                     $360,118
IDAHO                      $30,054,704
ILLINOIS                   $1,314,809
INDIANA                   $600,320
IOWA                        $507,815
KANSAS                   $1,218,747
KENTUCKY              $2,549,650
LOUISIANA               $1,050,340
MAINE                       $328,222
MARYLAND               $111,289
MASSACHUSETTS   $104,726
MICHIGAN                 $4,644,847
MINNESOTA              $1,922,431
MISSISSIPPI              $2,130,234
MISSOURI                  $4,036,144
MONTANA                  $31,786,271
NEBRASKA                $1,184,648
NEVADA                     $26,184,790
NEW HAMPSHIRE    $1,898,963
NEW JERSEY            $114,446
NEW MEXICO           $38,525,087
NEW YORK               $147,017
NORTH CAROLINA   $4,482,979
NORTH DAKOTA       $1,624,414
OHIO                          $696,303
OKLAHOMA               $3,303,313
OREGON                    $19,653,568
PENNSYLVANIA         $1,132,363
PUERTO RICO           $9,749
RHODE ISLAND         $0
SOUTH CAROLINA    $719,218
SOUTH DAKOTA        $6,584,778
TENNESSEE              $2,370,775
TEXAS                        $5,310,455
UTAH                           $39,500,105
VERMONT                   $1,066,058
VIRGIN ISLANDS        $37,189
VIRGINIA                    $3,996,099
WASHINGTON           $21,312,109
WEST VIRGINIA        $3,206,308
WISCONSIN               $3,520,577
WYOMING                  $28,605,863
TOTAL                         $464,600,000