Senator Stresses Threat Of Cyber Attack On U.S. Infrastructure
Washington, D.C. –- (RealEstateRama) — Ranking Member of the Senate Energy and Natural Resources Committee Maria Cantwell (D-Wash.) released the following statement after yesterday's major ransomware attack in at least 65 countries.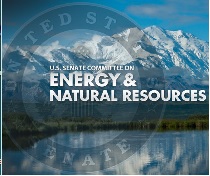 "These recent attacks are another sign that we must improve the cyber security of our energy networks. The Trump Administration has been dragging their feet on this urgent task—we need action now to keep our energy networks safe. I am calling on President Trump to reverse his harmful 32% cut to the Department Of Energy's cyber security budget and lay out a  comprehensive cybersecurity plan without further delay," said Sen. Cantwell in response to the attacks.  
In a June 22, 2017 letter Sen. Cantwell and Senate Colleagues urged President Trump and the Department of Energy to conduct an analysis within 60 days of Russian capabilities with respect to cyber attacks on U.S. energy infrastructure.
The Senators stated that, "Instead of responsibly performing the requested assessment, your administration has proposed slashing funding to the very offices tasked with protecting our grid from Russian cyber attacks," and questioned, "How can our government protect our national security assets if the administration does not allocate the necessary resources?"

Sen. Cantwell and Sen. Wyden also sent a letter on March 14, 2017 demanding that the Trump administration take urgent action to defend American energy infrastructure against potential attacks from Russia or other foreign actors.
In a recent hearing on modernizing the electric grid, Sen. Cantwell called for action to defend our critical infrastructure against cyber attacks. During the hearing Sen. Cantwell said, "There is the issue of cybersecurity that keeps me up at night, thinking about potential hacks from Russia or foreign actors, as we see large-scale attacks happening in other places. If we do not make the necessary investments to prevent, defend against and minimize the impact of these cyber attacks, our enemies may succeed in causing a widespread blackout and devastation to our economy."

After the cybersecurity firm Dragos issued a report on June 12,  2017 revealing that malware could be deployed against U.S. electric transmission and distribution systems, the Washington Post reported that, "Russian government hackers have already shown their interest in targeting U.S. energy and other utility systems." In response, Sen. Cantwell called for action saying, "It's important to have the tools in place to monitor critical infrastructure today. We need to make the right investment to protect our grid." 
###