WASHINGTON, DC – (RealEstateRama) — U.S. Secretary of Labor Alexander Acosta released the following statement to commemorate Labor Day:
"Labor Day is the one day a year that we set aside to honor the men and women who work every day to make this nation great. At the Department of Labor, we have the great privilege of engaging with the greatest workforce in the world, the American workforce.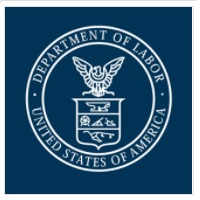 "On this day, we remember that every individual matters and every worker makes a contribution to the United States economy. The miners and the growers, the makers and the builders, the movers and the drivers, make all that we have possible.
"This is especially important to remember as the State of Texas begins the long and difficult work of recovering from Hurricane Harvey. Many workers of all skills will be needed to reconstruct homes, businesses, and infrastructure.
"This Labor Day, we remember the work it took to build these great United States. We accomplish great things working together as one nation. Happy Labor Day!"
Contact Name:
Amanda Kraft
Email:


Phone Number:
(202) 693-4664
Release Number:
17-1231-NAT