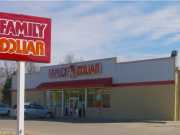 The Boulder Group, a net leased investment brokerage firm, has completed the sale of a single tenant Family Dollar located at 1105 Tulsa Avenue in Kansas, Oklahoma for $975,000.
The Kansas Department of Health and Environment (KDHE) samples publicly accessible bodies of water for cyanobacteria, commonly called blue-green algae, when the agency is alerted to a potential algae bloom in Kansas lakes. KDHE, in cooperation with the Kansas Department of Wildlife, Parks and Tourism (KDWPT) and other lake managers where appropriate, responds by informing the public of harmful conditions.
Torrance, CA - January 11, 2012 - (RealEstateRama) -- Lee & Associates Net Leased Group in Carlsbad, Calif., a division of the national brokerage firm Lee & Associates, has closed a $19.1 million sale of a car dealership property at 6801 E. F...