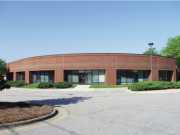 The Boulder Group, a net leased investment brokerage firm, has completed the sale of a single tenant net leased North Carolina Department of Transportation office building located at 4101 Capital Boulevard in Raleigh, NC for $6,900,000.
Representatives Alma S. Adams (D-NC), Peter Welch (D-VT), Lou Barletta (R-PA), James P. McGovern (D-MA) along with 71 other Members of Congress sent a letter to the U.S. Department of Health and Human Services (HHS) Secretary Sylvia Burwell to urge for the swift release of Low Income Home Energy Assistance Program (LIHEAP) funding. Releasing the funding will allow families in need to access critical resources to heat their homes during cold winter months.
The N.C. Department of Transportation invites all middle and high schools to participate in what has become an exciting, yet competitive event at the NCDOT -- the 17th Annual Statewide Model Bridge Building Competition. The competition is designed to create a greater awareness of STEM education and its relationship to transportation careers provided by NCDOT. The registration deadline is November 20, 2015.
Torrance, CA - January 16, 2012 - (RealEstateRama) -- Mountain Real Estate Capital (MREC) announces the closing of two notable acquisitions: one for a loan portfolio with residential assets located throughout South Carolina and a separate note purchase...
CHARLOTTE, NC - June 24, 2011 - (RealEstateRama) -- Real Estate Mortgage Network, Inc. (REMN), is pleased to announce that mortgage industry veteran, Richard Lester, is joining the company. Taking on the newly created role of Area Manager for the Ca...