Arroyo Grande, CA – February 1, 2018 – (RealEstateRama) — One of real estate's leading business consulting firms, WAV Group, announced today it is expanding its services to include IT Consulting – technology roadmaps, vendor selection, SaaS integrations – and that David Gumpper, former Chief Technology Officer for Michael Saunders & Company, is partnering with the WAV Group to lead this new Technology Consulting division.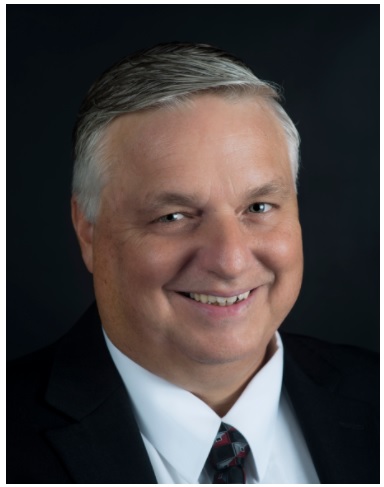 "WAV Group has provided this level of strategic consulting for decades, but has always relied on our clients or their SaaS vendors for implementation," said Victor Lund, Founding Partner of WAV Group. Now WAV Group will bring on a senior technology resource to help clients directly navigate the challenging waters, explained Lund.
"David's 14 years of working with Michael Saunders and interacting with other firms from Leading RE and The Realty Alliance brings a unique skill set to WAV Group's new services. As the business unit leader, Gumpper will be directing our resources and with his deep technology acumen will help companies see projects though to the end. His real world knowledge addressing the technology, data and security challenges brokers face today should prove invaluable to technology firms, MLSs, and brokerages," added Lund.
Gumpper's focus will be on helping firms develop sound technology strategies that position them for success with workable and practical plans to implement initiatives. His breadth of knowledge covers technology infrastructure, security, cloud deployment, telecommunications systems, web and mobile application development, lead generation processes, business workflow efficiencies, measuring and analyzing marketing campaigns, and leveraging data for informational knowledge to help brokerages make more well-informed decisions
"David is great at both technology infrastructure, as well as consumer-facing marketing technologies," said Marilyn Wilson, Founding Partner of the WAV Group. "He is one of the most strategic, hardest-working executives I have met. He's that unique person who can outline an exciting vision and flawlessly execute the program. He has proven time and time again that he knows how to help organizations create a competitive advantage using today's technologies. His passionate leadership, both as a technology and industry advocate, is an extraordinary addition to our team."
Wilson notes that David's experience is not only in residential real estate, but all home services, including support for Mortgage, Title, Insurance, New Home Development, Commercial Real Estate, Property Management, and Relocation.
"David's expertise is in making all of those disparate business operations work in a cohesive manner to maximize value," Wilson added. "He also has deep levels of experience supporting IT infrastructure, Security, Accounting Systems, and leveraging APIs to get these companies' systems to talk to each other."
In 2015, Real Trends honored Michael Saunders & Company as the #1 Web Site in the U.S. as voted by 70 of the top Chief Marketing Officers and Chief Information Officers in real estate. Gumpper's strong leadership skills led him to become the chairman of the Marketing Technology Advisory Council, the group that drives technology initiatives and partnerships for the Leading Real Estate Companies of the World.
In addition to his skills as a strong technologist, Gumpper has been an effective advocate for technology policy, which has helped all brokers compete more effectively. He was instrumental in driving the on-going overhaul of the real estate industry's IDX Policies, which have given brokers more flexibility to offer "pendings" and "solds" on their websites, and he's been active in supporting the adoption and utilization of the Real Estate Standards Organization, or RESO Data Dictionary and the RESO Web API. His effective advocacy efforts earned him a position as a broker representative to serve on the Multiple Listing Technology and Emerging Issues Advisory Board and Multiple Listing Issues & Policy Committee for the National Association of Realtors®. Currently, Gumpper serves on the Board of Directors for RESO.
During Gumpper's 24 years as a technologist, he has deployed and managed information technology platforms for the University of Dentistry and Medicine of New Jersey, Ricoh Corporation, and Novartis Pharmaceuticals before moving to Florida in 2003 to become Director of Information Technology for Michael Saunders & Company.
He currently resides in Bradenton, FL with his wife Kelly, who works for the State College of Florida. The Gumpper's eldest son, Ryan, is a PhD Chemistry candidate at Georgia State University, and their younger son, Evan, attends the University of South Florida.
ABOUT THE WAV GROUP
The WAV Group is a leading consulting firm for the real estate industry, serving many of the largest and most successful Multiple Listing Services (MLS), REALTOR® Associations, real estate brokerages, and real estate technology firms for more than 15 years. With an unsurpassed depth of experience in technology, strategic planning, research, business development, sales, product development, marketing and communications in the real estate industry, the WAV Group serves as a virtual executive, and helping clients meet the objectives of their business or association, more quickly, more effectively and more affordably. The firm's diverse collection of global industry experience allows it to cross-fertilize ideas and bring best of breed solutions to its clients. More information is available at http://www.wavgroup.com.
# # #
Media Contact: Kevin Hawkins
206.866.1220