Energy Department Releases New Data on Energy Workforce Employment
Washington, D.C. – (RealEstateRama) — Ranking Member of the Senate Energy and Natural Resources Committee Maria Cantwell (D-Wash.) applauded the U.S. Department of Energy's new report on national energy employment and urged support of energy workforce training programs.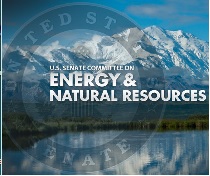 "This report reinforces findings from the Quadrennial Energy Review—we don't have enough trained workers to fill the 1.5 million new energy jobs by 2030," Sen. Cantwell said. "We must work to shrink the skills gap and fill the more than 300,000 expected new, good-paying energy jobs in 2017 alone, by investing in workforce training and apprenticeship programs."
Commissioned by Secretary Ernest Moniz, the Energy Jobs Strategy Council (EJSC) today released the 2017 U.S. Energy and Employment Report, which analyzes current and anticipated energy sector employment needs. The report found that 6.4 million Americans now work in the traditional energy and energy efficiency industries, which added over 300,000 net new jobs in 2016—14 percent of the nation's job growth. Nationwide, the energy industry is expected to add 198,000 energy efficiency jobs, 78,000 transmission jobs, 76,000 solar and wind jobs, and 81,000 jobs in the motor vehicles sector in 2017.
And yet the energy industry is facing a shortage of qualified employees to fill these high-paying jobs. In fact, 75 percent of energy companies report challenges in hiring qualified candidates. The jobs in the energy sector present a real economic opportunity. The average salary of an energy worker in Washington state is 57 percent higher than average salary for all workers across the state.
The newly released findings also include a 50-state breakdown of employment needs across five energy sectors, having surveyed more than 30,000 energy sector employees nationwide and rated their difficulty in hiring. In the state of Washington, more than 50 percent of hiring managers across the five sectors said it was at least 'somewhat difficult' or 'very difficult' to find skilled workers.
Sen. Cantwell has worked to address this energy workforce skills gap in several pieces of legislation. In the 114th Congress, Sen. Cantwell led the Senate's passage of the bipartisan Energy Policy and Modernization Act (S. 2012), which included her provisions on energy workforce training to help meet this growing demand. The legislation would have created a nationwide advisory board at the Department of Energy for the development of a skilled energy workforce model curricula. The bill would have also made investments to bring together community colleges, industry and labor to implement energy workforce training and apprenticeship programs.