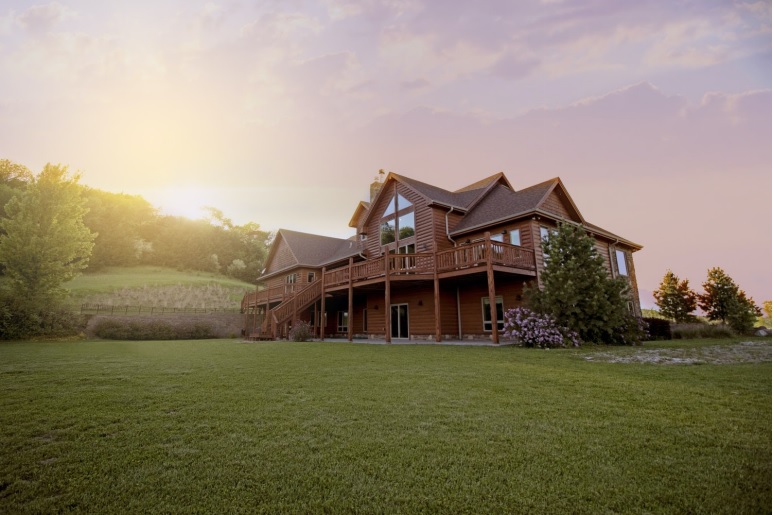 Now is as good a time as any to start seeing your life's bigger picture. Working tirelessly in an eight-to-five job only to be given a salary that would not even last for a few days; surely you did not plan to do this exhausting cycle for the rest of your life, right?
According to this website (https://www.cnbc.com/2019/05/17/millennials-need-to-get-off-the-sidelines-and-start-investing-now.html), most people think twice before investing due to fear of losing money, which is understandable! It is impossible to do a risky act without fear at the forefront of your mind. Unless you have a safety net in the form of your wealthy parents, investing is an uncertain venture so tread lightly.
Experts consider real estate as a great investment. Aside from dividend stocks, properties are the second biggest passive income generator of the year. Land investments range from residential and commercial properties to industrial and raw property. Among these, vacant lands are the most overlooked asset.
In deciding to buy a vacant lot, you will often find yourself at the receiving end of aghast "Seriously?!" looks from different people. At first glance, it would seem like a waste of dollars. For one, how can acres of dirt equate to income and money? And second, it is boring and nothing ever really happens to an empty land. These misinformed notions derail people from acquiring a real good piece of investment in the form of land.
What to expect in buying vacant land?
The key to land investment is buying the right piece of land. It can be deceptively complicated that is why land real estate agents are there to guide you. You can scour the internet to find trusty realtors around your area such as Jag Cheema and the like. They are professionals in seeing "pieces of dirt" as a potential cash-flowing investment. They also lend their expert services to developers looking to flip stale properties to income-generating ones.
You can also venture alone without the help of a realtor—if you have the guts for it. Business-minded individuals with a knack for seeing everything in a "half glass full" perspective may yet survive the land hunting on their own.
Here are some rock-solid tips to consider before buying your first property.
Ready your wallet
Any real estate investment requires huge upfront money whether it is residential, commercial, or vacant land. You can finance land in several ways such as getting a property loan or through a line of credit. But the best way is still paying with cash.
Plan out all your expenses and make sure you have a concrete plan on what to do with the property once you purchased it. Will you develop it into an apartment complex or sell it as it is? Knowing what to do with a vacant property lets you have a rough idea for how much (or little) income it would generate in the future. Evaluate whether it would create a high return on investment (ROI). Will the gains be more favorable than the costs?
Location matters
Like an important assignment in school, you need to carefully research your prospective property, especially its location. Location is the most important consideration in real estate acquisition. It is the determining factor of everything (read more).
If you are going to build your home, make sure the community has service access such as electricity, water, grocery, and hospital. If you are going to build a business, buy land in an industrialized area, not in a secluded property. Does the area have a growth pattern? Is it economically prosperous? These things will not only save you chunks of cash, but it will also increase your property's resale value should you decide to sell in the future.
Restrictions and limitations
Not every piece of lot you see is fit for residential or commercial construction. There is a reason why sewage plants are built away from subdivisions. Zoning laws and restrictions are guidelines to follow in what can and cannot be done on real property. Zoning operates the use of land to allow harmonious living and protect resources.
You can easily find out the zoning restrictions in an area by seeking out government offices responsible for zoning. Finding it out is easy but navigating it might be a little hard. For example, a residential zoning area does not mean you can automatically build a house there. You need to know whether it is a single-home space or a multi unit structure.
For specific zoning regulations, check out government websites to figure out the zoning rules in your prospective area. Other limitations to consider are city and community ordinances, boundary covenants, and environmental hazards. It might be a pain to think about all of these but they are beneficial considerations that will save you from future problems.
Service access
A vacant lot for residential or business use should have access to basic utilities and services such as communication, electricity, potable water, and road access. If not, then you would have a real problem reselling or utilizing the property. A site's characteristics greatly impact its value so inspect the property wisely.
Building additional infrastructures to accommodate services is optional but can cost huge chunks of money. It also entails more work as power lines and water pipes would not connect themselves on their own. So think clearly whether the potential gain would eventually topple the cost you have spent.
Find an expert land realtor
Real estate is confusing enough to navigate with a realtor, what more on your own? Buying properties, especially a vacant lot, is tricky and would cause thousands with a single mistake (read more). Agents can help you with negotiations, contracts, and inspections. They also prevent you from missing important details in several paper works. Aside from that, they can also help land developers search for potential lands to acquire.
Contrary to popular belief, not all real estate agents are knowledgeable in land real estate. It is a whole new specialty and practice which requires advanced expertise. Make sure to hire someone with intensive skills and experience in the land estate.