Georgia Murray elected chair of POAH Board
BOSTON – (RealEstateRama) — Boston resident Georgia Murray has been elected Chair of the Board of Preservation of Affordable Housing (POAH), a national nonprofit affordable housing owner and developer with properties in 11 states and the District of Columbia. She has served as a board member since 2007. She succeeds Herbert Morse who retired after 17 years of voluntary service on the POAH board.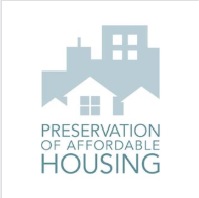 Murray has led several businesses at Boston Financial, a real estate investment company, serving as director and in senior positions in Property Management, Asset Management and Investment and Acquisitions.
She served as the president of the Multifamily Housing Institute, a trustee of the Urban Land Institute, and a director of the National Multifamily Housing Council. She was a member of the executive committee of the Commonwealth Housing Task Force.
Murray takes over as board chair at a time of robust growth at POAH which has grown since its founding in 2001 from 1,600 apartments in Missouri to nearly 11,000 apartments in low-income, mixed-income and mixed-use developments across the country.
Over the years, POAH has built a reputation as an innovative and nimble developer, often taking on complex transactions that require expertise and creativity. One of its most prominent redevelopments is on the South Side of Chicago where POAH built or renovated nearly 1,500 units of housing in mixed-income buildings (with no displacement of longtime residents) and 100,000 square feet of new commercial space and an award-winning community resource center. Earlier this year, POAH acquired a portfolio of more than 1,000 apartments in the Cincinnati area.
In addition to building quality and sustainable housing, POAH has implemented a Community Impact program which uses housing as a platform to help residents access opportunity for success in the areas of financial stability, health, employment, education and community engagement.
"In her new leadership role as board chair, Georgia will help guide our organization to even greater heights in the future," said POAH President and CEO Aaron Gornstein.
In addition to her housing experience, Murray was chair of the board of the Rose Kennedy Greenway Conservancy, the non-profit created to build a vibrant civic space in Boston on the land atop the "Big Dig" tunnel, and guided it through its strategic planning process to create public art space in the City.
She was on the board of Capital Crossing bank and its predecessor company since 1988, participating in the strategy which took the bank public in 1995, and its sale to Lehman Brothers in 2007. She became a founding board member of First Commons Bank, a de novo community bank located in Newton, MA in 2009 and served until 2013. She also serves on the board of Franklin Street Properties, a publicly traded REIT with a national portfolio.