The mix-and-match floor plans, a prototype for now, offer modular housing capabilities.
For the first time in over a century, living with parents has surpassed other living arrangements for young adults aged 18 to 34. The traditional makeup of the multigenerational home is changing; adult children are moving back in with their parents, or may have not yet left home.
Going beyond the in-law suite, KTGY Architecture + Planning's R+D Studio has unveiled a new concept community that tackles multigenerational housing in a new way. Mix-and-match plans—ranging from a Duet (duplex) to a Quartet (fourplex) accommodate a range of generations that are at different stages of life and have very different housing needs.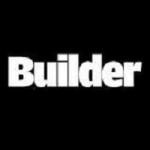 More info at Builder:
R+D Studio Reveals Multigen Housing Ensemble