BAKERSFIELD, Calif. – RealEstateRama – Adler Realty Investments, Inc. (Adler) announced today the sale of its Cal Twin Towers office complex located at 4900 California Avenue in Bakersfield, California. The property was sold to Steve Blumer, a local investor. The sale price was $26 million.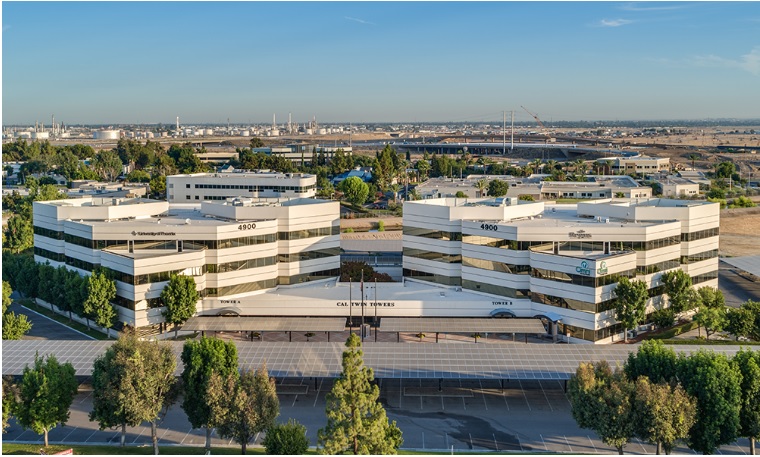 Adler acquired the property in 2005 and completed a building renovation and maintained high occupancy during its 15 years of ownership. Adler brought in signature tenants such as Omni Healthcare, Regus, Progressive Insurance and Principal Life. Adler recently upgraded the building's energy systems, which included a solar installation with covered carports making it one of the most energy efficient buildings in Bakersfield.
The investment provided Adler's investors cash flow and substantial appreciation over the ownership period. "We are pleased with the success of the investment," said Michael Adler, president of Adler. "This venture is a typical transaction for our business. We acquired an under-performing property, executed our business plan to improve and stabilize the asset, resulting in higher values."
Adler continues to look throughout the western United States for other value-add office, industrial, and retail opportunities. Alex Belfour, Jeff Andrew, Scott Salters and Susan Moreno of Cushman & Wakefield represented the seller in the transaction.
About Adler Realty Investments, Inc.
Adler Realty Investments, Inc. (Adler) is a real estate investment firm established in 1996, with over $1 billion dollars of properties acquired or in development since inception. Adler's real estate portfolio currently consists of over 4 million square feet of existing industrial, office, retail, and multi-family residential properties and an additional 3 million square feet of projects under planning/development throughout the western United States. Adler's trademark is its unparalleled ability to identify, analyze, negotiate and close transactions involving many different types of real estate. Adler has the experience and expertise required to execute management and development strategies to maximize a property's value in the market. For more information, please contact Michael Adler at (818) 884-2200 or Rick Gable at (818) 480-5502, or visit www.adler-realty.com. Adler Realty Investments, Inc. is located at 21031 Warner Center Lane, Suite C, Woodland Hills, Calif. 91367.
# # #