Washington, D.C. – June 27, 2016 – (RealEstateRama) — The United States Department of Agriculture Rural Development (USDA Rural Development) announced the winners of the National Multi-Family Housing Maintenance People of the Year for 2016. We are proud to announce Al Baxter, Maintenance Mentor at Willow Landing Apartments I & II, was one of two recipients of this award. This is the second year USDA Rural Development has given an award for Maintenance Person of the Year.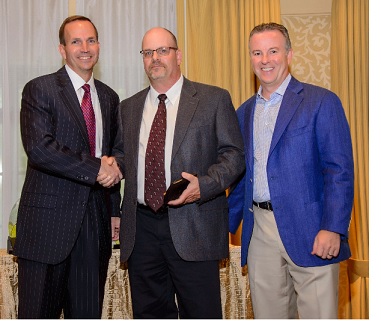 "Congratulations to Albert "Al" Baxter, the Rural Development winner for family projects, of Willow Landing Apartments I & II in Palmyra, New York. Al was nominated for his phenomenal work keeping up with the maintenance work at the projects (apartment communities). A celebration, date and time to-be-determined, will be held at Willow Landing Apartments this summer," an excerpt from USDA Rural Development's May/June/July MFH Newsflash.
A panel of housing professionals from CARH and representatives from USDA Rural Development made the selections. Winners were selected from numerous nominations from several states.
Please join us in congratulating Al on providing maintenance care beyond expectations. He is a true testament to the professional employees who continue to show their dedication at Conifer.
Conifer is a nationally ranked, full-service real estate company specializing in the development, construction, management and ownership of high-quality, affordable housing communities. Since its inception in 1975, Conifer has grown considerably – currently owning and managing over 14,600 multifamily units representing 220+ apartment communities in New York, New Jersey, Pennsylvania, Maryland and Ohio. In addition, the Company consistently maintains a pipeline of over 30 unique projects in various stages of the development process.
###
CONTACT: Danielle Crary, Marketing & Communications Coordinator
(585) 324-0588 /