Woodbury, N.Y. – June 27, 2016 – (RealEstateRama) — Conifer is delighted to announce that Copiague Commons, a brand new development currently under construction, was awarded with VISION Long Island's Smart Growth Award.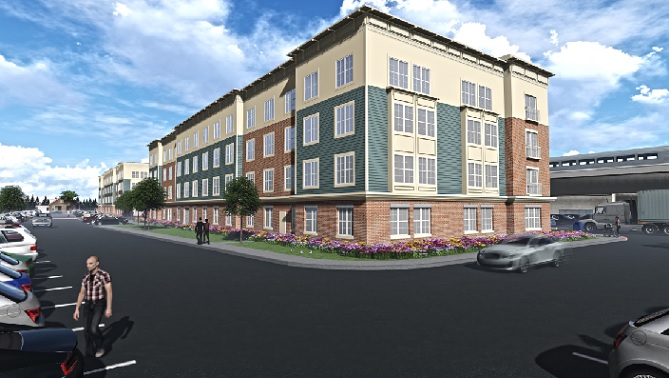 Copiague Commons was recognized with the "Housing Choices" honor during VISION Long Island's 15th Annual Smart Growth Awards on June 10th. These prestigious awards are presented to organizations that display industry leadership in advancing projects, regulations and initiatives. The significant shortage of affordable housing on Long Island has contributed to young professionals leaving the area, resulting in an island-wide "brain drain". Copiague Commons was recognized as a leader in the process of creating a wider range of housing choices that have the potential to retain students and families.
Construction for Copiague Commons began in March 2016 and is conveniently located across from the Long Island Railroad in Downtown Copiague. The development affords its residents the ease of access to public transportation, neighborhood amenities and ENERGY STAR rated appliances and fixtures in each apartment home.
Initial occupancy is projected for summer 2017. To obtain more information about Copiague Commons, visit www.copiaguecommons.com, call (631) 693-6591 or email
.
Volunteers of America Upstate New York is a local non-profit human service organization that serves more than 6,000 men, women and children annually in Rochester and throughout Upstate New York. The agency's mission is to empower people in our community to rise out of poverty, move toward self-reliance, and reach their full potential. VOA offers a continuum of programs including: emergency shelter and support services for homeless individuals and families; educational programs and care for at-risk children; affordable permanent housing; reentry programs for men and women who are or have been incarcerated; and employment services, including the Working Wardrobe.
CONTACT: Sandra E. Gorie, Vice President of Marketing & Communications
(585) 324-0511 /