WASHINGTON – (RealEstateRama) –s The Alliance to Save Energy is calling for Congress to pass several important energy efficiency bills that cleared the Senate Energy and Natural Resources Committee Thursday with broad bipartisan support, including the "Portman-Shaheen" bill that would create thousands of jobs and save consumers billions of dollar.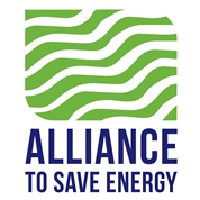 In addition to the Energy Savings and Industrial Competitiveness Act (S. 385) that has long been championed by Sens. Rob Portman (R-Ohio) and Jeanne Shaheen (D-N.H.), the committee passed the senators' bill dealing with external power supplies and energy efficiency standards (S. 226). The committee also approved two measures introduced by Sen. Cory Gardner (R-Colo.):  the Energy Savings Through Public-Private Partnerships Act of 2017 (S. 239) and the Power and Security Systems Act (S. 190).
"These bills have one thing in common, which is that they advance common-sense energy efficiency policies in a way that saves consumers money, improves our environment, and creates a leaner, more productive American economy," said Alliance President Kateri Callahan. "Congress should follow the committee's lead and finally push these bills across the finish line."
"We want to thank Sens. Portman, Shaheen, Gardner and all of the other co-sponsors for championing energy efficiency. Today's progress would not be possible without the tremendous leadership at the committee from Sens. Lisa Murkowski (R-Alaska) and Maria Cantwell (D-Wash.), who continue to keep smart energy policy at the top of the agenda on Capitol Hill," Callahan added.
The "Portman-Shaheen" bill, which passed with strong bipartisan support, has broad support among businesses, environmental groups and other organizations, including the U.S. Chamber of Commerce and the National Association of Manufacturers. Click here for a letter to the committee from 40 companies and organizations supporting the measure. It includes a variety of common-sense measures to increase efficiency and strengthen U.S. productivity, including improving model buildings codes for homes and buildings, boosting public-private partnerships to increase efficiency and productivity of American manufacturing, and reducing federal spending by improving efficiency across the federal government – the nation's largest energy consumer.
Sen. Shaheen is honorary chair of the Alliance while Sen. Portman is an honorary vice chair. They first introduced the Energy Savings and Industrial Competitiveness Act in 2011. It has stalled in each Congress since despite having broad bipartisan support. The bill made up the lead title of last year's comprehensive energy legislation that passed the Senate 85-12 in April but fell short of final passage as lawmakers adjourned for the year. Sen. Murkowski, who chairs the committee, and Sen. Ron Wyden (D-Ore.) are also members of the Alliance's honorary board.
The vote marks the fourth time the committee has passed a version of the "Portman-Shaheen" bill. A study by the American Council for an Energy-Efficient Economy on an earlier version of the bill found it would create more than 190,000 jobs, save consumers $16.2 billion a year, and cut CO2 emissions and other air pollutants by the equivalent of taking 22 million cars off the road – all by 2030.
S. 190 extends an exemption for certain security or safety alarms or surveillance systems from efficiency standards under the Energy Policy and Conservation Act.
S. 239 would amend the National Energy Conservation Policy Act to promote the increased use of energy performance contracting in Federal facilities.
About the Alliance to Save Energy
Founded in 1977, the Alliance to Save Energy is the leading energy efficiency coalition in the nation – a nonprofit, bipartisan alliance of business, government, environmental and consumer leaders advocating for enhanced energy efficiency across all sectors of the economy. Our mission is to promote energy efficiency worldwide to achieve a healthier economy, a cleaner environment and energy security.