WASHINGTON – (RealEstateRama) — The Alliance to Save Energy released the following statement from President Kateri Callahan in response to media reports that the Trump administration has drafted budget documents that would propose cutting the Department of Energy's Office of Energy Efficiency and Renewable Energy by 72 percent for FY 2019: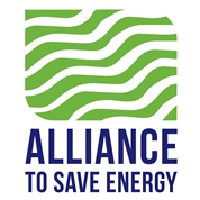 "Federal energy efficiency investments have a decades-long, proven track record of saving taxpayers and businesses money, reducing carbon emissions and creating jobs. Proposing to cut or eliminate them is a shortsighted mistake that will only hurt American productivity and leave us less competitive in the global economy."
"Fortunately for American consumers and businesses, these investments have had strong bipartisan support in Congress, where spending bills are written. The Alliance will work with the Congress as it develops fiscal year 2019 spending levels to make sure that federal investment in cost-effective energy efficiency remain strong. We are optimistic that Congress will support these investments in a bipartisan way because the positive economic and environmental impacts created through these programs are simply too profound to ignore."
About the Alliance to Save Energy
Founded in 1977, the Alliance to Save Energy is a nonprofit, bipartisan alliance of business, government, environmental and consumer leaders working to expand the economy while using less energy. Our mission is to promote energy productivity worldwide – including through energy efficiency – to achieve a stronger economy, a cleaner environment and greater energy security, affordability and reliability.
###
MEDIA CONTACTS
Ben Somberg


(202) 530-2223