Washington – (RealEstateRama) — The Alliance to Save Energy's Board of Directors has elected three new members to help lead the organization's mission of achieving a more energy efficient future. The newly elected directors are: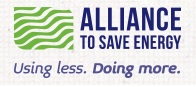 Tim Lacey, Global Business Director, Dow Building & Construction, The Dow Chemical Company
Jim West, Assistant General Manager, Snohomish County Public Utility District
Rory J. Yanchek, Vice President, 3M Government Markets
According to Alliance President Kateri Callahan, the new board members bring diverse business experience to the Alliance and will be key players steering its success. "We are thrilled to welcome these outstanding professionals to our board, who I know will help us continue making a strong business case for energy efficiency," she said. "Energy efficiency is an economic opportunity, and we are confident these new leaders on our board will strengthen our efforts to advance energy efficiency and productivity across the country."
Lacey is responsible for defining Dow's strategic direction in all building and construction market segments and technology platforms around the globe. "I have followed the Alliance's work for years and am excited to work more closely with the organization. At Dow, we believe in aggressively pursuing energy efficiency and productivity as a critical step in our country's transition to a smarter, safer, more innovative and sustainable energy future."
West, who provides strategic direction for the Snohomish utility district's customer service, key accounts, and award-winning energy efficiency and solar programs, brings to the Alliance board more than 30 years of experience in the energy industry. "It's exciting to see how utilities are evolving with energy efficiency as a huge component to provide better services to customers. The Alliance board of directors' diversity of industries and voices uniquely positions the organization to take energy efficiency to a new level, and I'm honored to be part of that work," he said.
Yanchek is currently responsible for the strategic and operational leadership of 3M's U.S. government market business. "As a leader of manufacturing and innovation, 3M applies science to life in myriad ways. The work of the Alliance closely aligns with 3M's long-standing commitment to energy efficiency and I'm delighted to be on this board."
MEDIA CONTACTS
Ben Evans


(202) 530-2222