WASHINGTON, D.C. –- (RealEstateRama) — Alliance to Save Energy President Kateri Callahan released the following statement Thursday regarding President Donald Trump's decision to withdraw from the Paris climate agreement: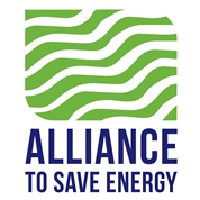 "With today's decision, the White House is ceding global clean energy leadership to countries like China, Germany and India. This is bad for American business. The Paris agreement establishes a framework that will impact market access for American companies. The energy efficiency sector can account for half of the emissions reductions necessary to meet the Paris agreement's goals. Putting that work into motion would have created hundreds of thousands of jobs in the United States manufacturing high-tech energy solutions. The United States was a key leader in the process leading up to Paris. We were poised to help countries around the world transition to the latest technologies, empowering our manufacturing base in the process. Instead, as the world moves forward, this decision says we're content to be less competitive internationally.
As a business alliance, we will continue doing everything we can to implement smart efficiency policy and advance energy productivity in the US and around the world, despite this decision."
About the Alliance
Founded in 1977, the Alliance to Save Energy is the leading energy efficiency coalition in the nation – a nonprofit, bipartisan alliance of business, government, environmental and consumer leaders advocating for enhanced energy efficiency across all sectors of the economy. Our mission is to promote energy efficiency worldwide to achieve a healthier economy, a cleaner environment and energy security.
MEDIA CONTACTS
Ben Evans


(202) 530-2222