WASHINGTON – (RealEstateRama) — The Alliance to Save Energy on Monday welcomed Rick Tempchin as a senior fellow on loan from the Edison Electric Institute (EEI). Rick is joining the Alliance as part of a new fellowship program aimed at boosting our expertise around specific energy efficiency initiatives and developing practical policies that deliver results. His portfolio will include supporting Phase II of our 50×50 Commission on US Transportation Sector Efficiency, exploring strategic opportunities around smart communities, improving access for disadvantaged customers, and other issues.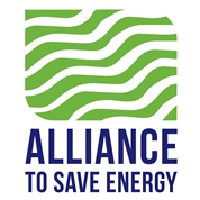 "Rick's experience and work at EEI have prepared him well for such an exceptional opportunity at the Alliance," said EEI President Tom Kuhn. "He will work directly with the Alliance team on a range of issues important to our industry and our customers."
"I look forward to welcoming Rick to our team," said Alliance President Jason Hartke. "His hands-on experience in energy efficiency policy and customer solutions will be incredibly valuable to our team and to all of our associates."
Rick, who is EEI's executive director for customer solutions, joined EEI in 1987 and has worked in nearly every sector of the business, including state regulatory policy, rate design, electric transportation, demand-side management, building codes, appliance standards, grid modernization, sustainable technology commercialization and customer outreach. He is a founding board member of The Association of Energy Services Professionals. Prior to joining EEI, he was a senior utility analyst for Navigant Consulting and a research analyst at the U.S. Department of Energy. He has a B.S. in marketing from the University of Maryland and an MBA in energy management from the University of Denver.
About the Alliance to Save Energy
Founded in 1977, the Alliance to Save Energy is a nonprofit, bipartisan alliance of business, government, environmental and consumer leaders working to expand the economy while using less energy. Our mission is to promote energy productivity worldwide – including through energy efficiency – to achieve a stronger economy, a cleaner environment and greater energy security, affordability and reliability.
###
MEDIA CONTACTS
Ben Evans


(202) 530-2222