CHICAGO (March 25, 2019) — (RealEstateRama) — The Appraisal Institute, the nation's largest professional association of real estate appraisers, today announced it has opened registration for its 2019 Annual Conference, July 22-24, in Denver.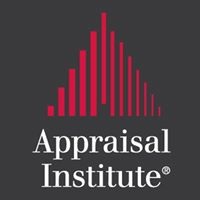 "This year's event is going to be top-notch," said Appraisal Institute President Stephen S. Wagner, MAI, SRA, AI-GRS. "Valuation professionals will enjoy plenty of opportunities to learn, connect and play."
The event, whose theme is "Climbing Even Higher," will feature hundreds of real estate professionals from across the U.S. and around the world, dozens of experienced presenters, 30 educational sessions (offering state and Appraisal Institute continuing education credit), exhibits of cutting-edge valuation products and services, the President's Gala reception and dinner, an awards luncheon, networking with colleagues and opportunities for exploring Denver.
This year's keynote speaker will be Allison Massari – an entrepreneur, celebrated artist and executive coach named on the "Best Keynote Speakers List" by Meetings & Conventions magazine. As the survivor of two life-threatening car accidents, severe burns and a traumatic head injury, she exposes her personal journey from absolute loss, to forgiveness and understanding, and finally to success and a life beyond anything she could have imagined. Her message is focused on showing her audience how to find peace, purpose and happiness and on giving them the tools they need to rise above any obstacle.
The 2019 Appraisal Institute Annual Conference will take place at the Hyatt Regency Denver near the Colorado Convention Center. Located in the heart of downtown Denver, the Hyatt offers easy access to an incredible selection of arts and entertainment and prime attractions, like the 16th Street Mall. Attendees will be able to enjoy culture, natural beauty, cuisine and much more.
The Appraisal Institute has hosted the AI Annual Conference in its current form since 2011. It has held the event in locations such as Las Vegas; San Diego; Indianapolis; Austin, Texas; Dallas; Charlotte, North Carolina; and Nashville, Tennessee, annually drawing about 500 attendees, nearly three dozen sponsors and exhibitors, and featuring renowned speakers discussing the most critical issues in real estate valuation.
Learn more about the Appraisal Institute Annual Conference, and get the latest updates on Twitter via #AIConf19.
Stay connected with the latest news from the Appraisal Institute on Facebook, Twitter, LinkedIn, YouTube and our blog, Opinions of Value.
The Appraisal Institute is a global professional association of real estate appraisers, with nearly 18,000 professionals in almost 50 countries throughout the world. Its mission is to advance professionalism and ethics, global standards, methodologies, and practices through the professional development of property economics worldwide. Organized in 1932, the Appraisal Institute advocates equal opportunity and nondiscrimination in the appraisal profession and conducts its activities in accordance with applicable federal, state and local laws. Individuals of the Appraisal Institute benefit from an array of professional education and advocacy programs, and may hold the prestigious MAI, SRPA, SRA, AI-GRS and AI-RRS designations. Learn more at www.appraisalinstitute.org.
# # #
For more information:
Brent Roberts
O 312-335-4441; C 847-989-8670