CHICAGO – RealEstateRama – The Appraisal Institute, the nation's largest professional association of real estate appraisers, premiered a four-hour classroom seminar on developing the value of solar photovoltaic systems today in Chicago.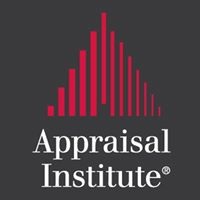 Photovoltaic systems, also called PV systems, generate electricity from the sun. When added to a property, PV systems can power home appliances, lights, air conditioning, cell phones and other electrical devices.
"Valuation Resources for Solar Photovoltaic Systems" notes that there are over 1.5 million U.S. households with solar energy systems (nearly a 2% residential adoption rate), and the number of solar installations is expected to grow exponentially in the coming years. For most appraisers, however, developing the value of solar is a new frontier. But as the demand grows for appraisers who can properly value solar homes, forward-thinking appraisers will have a market edge.
The seminar addresses:
Describing a host-owned solar photovoltaic array and the appraisal problem it presents.
Analyzing utility bills to arrive at an accurate kilowatt-hour (kWh) cost.
Illustrating the importance of accurate solar PV system characteristics.
Listing studies, education and resources regarding solar PV valuation.
Listing the components of a solar PV system.
Identifying the characteristics and benefits of storage batteries.
The seminar will be available in other cities in 2020.
Stay connected with the latest news from the Appraisal Institute on Facebook, Twitter, LinkedIn, YouTube and our blog, Opinions of Value.
 The Appraisal Institute is a global professional association of real estate appraisers, with nearly 18,000 professionals in almost 50 countries throughout the world. Its mission is to advance professionalism and ethics, global standards, methodologies, and practices through the professional development of property economics worldwide. Organized in 1932, the Appraisal Institute advocates equal opportunity and nondiscrimination in the appraisal profession and conducts its activities in accordance with applicable federal, state and local laws. Individuals of the Appraisal Institute benefit from an array of professional education and advocacy programs, and may hold the prestigious MAI, SRPA, SRA, AI-GRS and AI-RRS designations. Learn more at www.appraisalinstitute.org.
# # #
For more information:
Brent Roberts
O 312-335-4441; C 847-989-8670