CHICAGO (June 19, 2018) –- (RealEstateRama) — The Appraisal Institute, the nation's largest professional association of real estate appraisers, today released a guide to complete and use the organization's "Residential Green and Energy Efficient Addendum."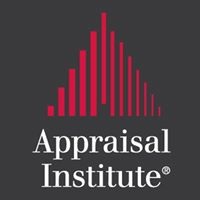 This guide helps appraisers, real estate agents, energy and green raters, lenders, builders, the secondary mortgage market and sustainability organizations understand how each section of the addendum applies to valuation and marketing of the property.
Since its release in 2011, "The Residential Green and Energy Efficient Addendum" has gained ever-increasing acceptance as a tool to communicate the high-performance features of a home. The addendum is mapped to the Real Estate Standards Organization and the Mortgage Industry Standards Maintenance Organization to allow the data to be transferred to the MLS and secondary mortgage market portal.
The most recent version of the addendum is 820.05, which is available in PDF format at no charge on the Appraisal Institute's website. The 820.05 Residential Green and Energy Efficient Addendum Detailed Instructions document should be used along with this guide. Individuals who should complete the addendum include the builder, energy or green rater, architect, solar installer, or a combination of these professionals. Appraisers can complete the addendum if they have all the necessary documentation and adequate knowledge of the project.
"The addendum affects how a valuation professional might use facts to implement a meaningful comparable sales search to arrive at a market value comparison," said Appraisal Institute President James L. Murrett, MAI, SRA. "The Appraisal Institute encourages professionals to use this guide to help successfully complete the addendum."
Download the Appraisal Institute's "Guide to the Residential Green and Energy Efficient Addendum."
Stay connected with the latest news from the Appraisal Institute on Facebook, Twitter, LinkedIn, YouTube and our blog, Opinions of Value.
The Appraisal Institute is a global professional association of real estate appraisers, with more than 18,000 professionals in nearly 50 countries throughout the world. Its mission is to advance professionalism and ethics, global standards, methodologies, and practices through the professional development of property economics worldwide. Organized in 1932, the Appraisal Institute advocates equal opportunity and nondiscrimination in the appraisal profession and conducts its activities in accordance with applicable federal, state and local laws. Individuals of the Appraisal Institute benefit from an array of professional education and advocacy programs, and may hold the prestigious MAI, SRPA, SRA, AI-GRS and AI-RRS designations. Learn more at www.appraisalinstitute.org.
# # #
For more information:
Brent Roberts
O 312-335-4441; C 847-989-8670