CHICAGO (July 12, 2018) – (RealEstateRama) — Alternative dispute resolution – including negotiation, mediation and arbitration – is a growing area in need of skilled real estate valuation professionals, according to a study published this week in The Appraisal Journal.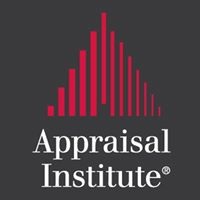 The Appraisal Journal is the quarterly technical and academic publication of the Appraisal Institute, the nation's largest professional association of real estate appraisers. The materials presented in the publication represent the opinions and views of the authors and not necessarily those of the Appraisal Institute.
"Appraisers in Arbitration: What Areas of Service Might Valuers Provide?" by Paula K. Konikoff, JD, MAI, AI-GRS, outlines ways in which valuation professionals can apply their knowledge and experience as an expert valuation witness, arbitrator or consultant in arbitration. The article emphasizes the importance of clarifying the role of the valuer at the outset because each role connects to distinct functions, responsibilities and professional standards.
Read "Appraisers in Arbitration: What Areas of Service Might Valuers Provide?" in the Spring 2018 issue of The Appraisal Journal.
Also in The Appraisal Journal's Spring 2018 issue:
"Alternative Measures to Improve Demand Forecasts," by Emil Malizia, Ph.D., and Andrew Malizia, presents a dynamic method to adjust long-term economic forecasts for metro areas that are in flux. The adjustments provide a more accurate picture of local employment growth, which is tied to market demand.
"Using the Income Approach for Minority Interests," by Dennis A. Webb, MAI, discusses methods of valuing undivided interests in real estate, specifically the discount for lack of control that applies for minority holdings in partnerships. The model presented in the article enhances existing approaches and bolsters partnership interest appraisals.
Stay connected with the latest news from the Appraisal Institute on Facebook, Twitter, LinkedIn, YouTube and our blog, Opinions of Value.
The Appraisal Institute is a global professional association of real estate appraisers, with more than 18,000 professionals in nearly 50 countries throughout the world. Its mission is to advance professionalism and ethics, global standards, methodologies, and practices through the professional development of property economics worldwide. Organized in 1932, the Appraisal Institute advocates equal opportunity and nondiscrimination in the appraisal profession and conducts its activities in accordance with applicable federal, state and local laws. Individuals of the Appraisal Institute benefit from an array of professional education and advocacy programs, and may hold the prestigious MAI, SRPA, SRA, AI-GRS and AI-RRS designations. Learn more at www.appraisalinstitute.org.
# # #
For more information:
Brent Roberts
O 312-335-4441; C 847-989-8670