IRVINE, Calif. – (RealEstateRama) — The American Institute of Architects (AIA) has announced Benjamin Kasdan, AIA, LEED AP, NCARB, director, design for KTGY Architecture + Planning's multifamily studio, is a recipient of the 2017 AIA Young Architects Award. Young Architects are defined as professionals who have been licensed 10 years or fewer regardless of their age. This national award, now in its 24th year, honors individuals who have demonstrated exceptional leadership and made significant contributions to the architecture profession early in their careers. Kasdan and 13 other award recipients will be honored at the upcoming 2017 AIA Conference on Architecture in Orlando, Florida, held on April 27-29.
David Senden, principal and board of directors, KTGY Architecture + Planning said, "Ben Kasdan combines artistic sensibility with design acumen and dedication to the profession of architecture. All of us at KTGY are so happy to celebrate with Ben on the occasion of this well-deserved honor from the AIA."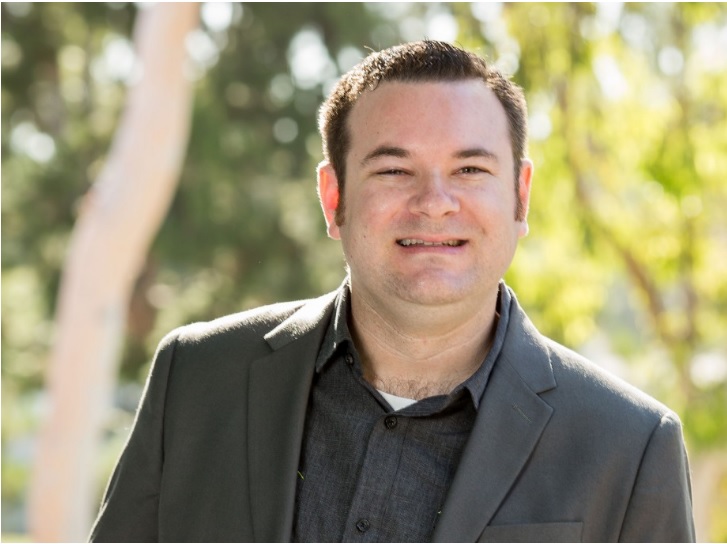 Kasdan has played a pivotal role in real estate projects located throughout California, along the East Coast, and overseas for more than a decade. Focusing on the sustainable design of multifamily, mixed-use and infill-housing development, he's a team leader in the firm's Irvine, Calif. office. Creating fresh designs that relate to the existing neighborhood and developing new thinking about living more comfortably in smaller spaces such as at AVA H Street in Washington, D.C. and at The Maxwell in Arlington, Va., are great examples of his team's design. These designs have been acknowledged with awards from Best in American Living (BALA), Multifamily Executive (MFE) and Great American Living (GALA), among others, for the highest design quality. Other noteworthy designs include 2125 Franklin in Eugene, Ore., located within minutes of the University of Oregon campus, and housing more than 700 university students; and m.flats Crystal City in Arlington, Va., a high-rise mixed-use apartment community with a rooftop amenity.
In addition, Kasdan chairs the firm's licensure committee and recently became an NCARB licensing advisor. In 2014, he traveled to all five of the firm's offices to assess each or their needs and resources. His tour culminated with the creation of online resources to aid in licensure, hosted on the firm's intranet and easily accessed by all employees.
Kasdan is currently the 2016-17 vice president of AIA California Council's Academy for Emerging Professionals, a volunteer leadership group that represents students, associate members, and young architects. His personal commitment to mentoring and serving the profession is further evidenced by his passion to assist those still in school. In addition to serving as an architectural design critic at Cal Poly San Luis Obispo and Orange Coast College, he contributes articles and blog posts on topics related to sustainable architecture and multifamily housing to various industry publications.
About The American Institute of Architects
Founded in 1857, the American Institute of Architects consistently works to create more valuable, healthy, secure, and sustainable buildings, neighborhoods, and communities. Through nearly 300 state and local chapters, the AIA advocates for public policies that promote economic vitality and public wellbeing. Members adhere to a code of ethics and conduct to ensure the highest professional standards. The AIA provides members with tools and resources to assist them in their careers and business as well as engaging civic and government leaders and the public to find solutions to pressing issues facing our communities, institutions, nation and world. Visit www.aia.org.
About KTGY Architecture + Planning
Celebrating 25 years, KTGY Architecture + Planning is an international award-winning full-service architecture and planning firm delivering innovation, artistry and attention to detail across multiple offices and studios, ensuring that clients and communities get the best the firm has to offer no matter the building type or location. KTGY's architects and planners combine big picture opportunities, leading-edge sustainable practices and impeccable design standards to help create developments of enduring value. KTGY serves clients worldwide from offices located in Chicago, Denver, Irvine, Los Angeles, Oakland, Pune and Tysons. Call 888.456.KTGY or visit www.ktgy.com.
Contact:
Anne Monaghan
Monaghan Communications
830.997.0963