The hottest spot of local real estate, at the Santa Clarita Valley's busiest intersection, went on the market Wednesday in a rare listing of more than 12 acres for mixed residential and commercial use in the heart of the city where a Kmart once stood.
The site currently contains fast food restaurants, a furniture store, a vape shop and several other businesses.
The Hanley Investment Group Real Estate Advisors, specializing in retail property sales, announced Wednesday it was awarded the listing of a 12.6-acre former Kmart-anchored shopping center, on the southwest corner of Bouquet Canyon Road and Valencia Boulevard.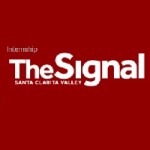 More info at Santa Clarita Valley Signal:
Bouquet Junction lot called a 'rare development opportunity'