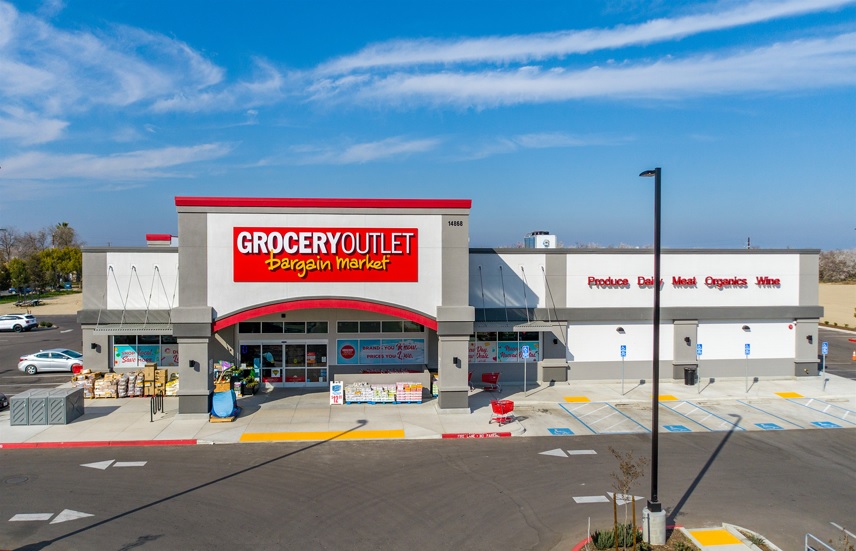 KERMAN, Calif. – RealEstateRama – Hanley Investment Group Real Estate Advisors, a nationally recognized real estate brokerage and advisory firm specializing in the sale of retail properties, announced today the sale of a brand-new single-tenant net-leased investment occupied by Grocery Outlet in Fresno County, California. The sale price was $6,370,000, representing a cap rate of 4.90%.
Hanley Investment Group's Executive Vice Presidents Bill Asher and Jeff Lefko represented the seller, a local private investment firm. The buyer was a private investor from San Mateo County, California, represented by Nigel Keep, an executive vice president with Kidder Mathews based in Redwood Shores, California.
"We generated multiple competitive and qualified offers in the first week of marketing the property before securing a 1031 exchange buyer that closed at 100% of the asking price," said Asher. "Grocery Outlet describes itself as the nation's fastest-growing extreme-value grocery retailer and opened 36 stores in 2021, with plans to open 28 stores in 2022."
The 16,000-square-foot Grocery Outlet building is located on 2.08 acres at 14868 W. Whitesbridge Avenue in Kerman, at the signalized intersection of Whitesbridge Avenue (Highway 180) and Madera Avenue (Highway 145) with 28,500 cars per day. The city of Kerman is located in California's Central Valley, one of the world's largest economies and situated within four hours of 90% of the state's population. Kerman is located 15 miles west of the city of Fresno, the largest city in the Central Valley and the fifth largest city in California.
Grocery Outlet Holding Corp. (NASDAQ: GO) recently reported that net sales for fiscal 2022 first quarter totaled $831.4 million, up 10.5% from $752.5 million a year earlier, while same-store sales grew 5.2% year over year. Grocery Outlet's comp-stores sales are up 14.3% on a three-year stack, covering the period since the onset of COVID-19.
Based in Emeryville, Calif., Grocery Outlet has more than 420 stores in California, Washington, Oregon, Pennsylvania, Idaho, Nevada and New Jersey.
This is the fourth single-tenant Grocery Outlet in California that Hanley Investment Group has sold in the last five months, all at sub-5% cap rate prices.
"As an essential business and daily-needs tenant, single-tenant grocery investments have remained one of the most sought-after retail assets in this market," said Asher. "Investors see a flight to safety and security in the grocery sector, especially with a value grocery retailer like Grocery Outlet. Hanley Investment Group has experienced significant buyer demand for single-tenant net-leased grocery assets in markets across the U.S. in the last several years and we expect this trend to continue in 2022 and beyond."
About Hanley Investment Group
Hanley Investment Group Real Estate Advisors is a real estate brokerage and advisory services company with over a $9.2 billion transaction track record that specializes in the sale of retail properties nationwide. Our expertise, proven track record, and unwavering dedication to putting clients' needs first set us apart in the industry. Hanley Investment Group creates value by delivering exceptional results through the use of property-specific marketing strategies, cutting-edge technology, and local market knowledge. Our nationwide relationships with investors, developers, institutions, franchisees, brokers, and 1031 exchange buyers are unparalleled in the industry, translating into maximum exposure and pricing for each property. With unmatched service, Hanley Investment Group has redefined the experience of selling retail investment properties. For more information, visit www.hanleyinvestment.com.
# # #