McLaughlin brings decades of multifamily expertise to the new organization, which combines Community Preservation Development Corporation and Enterprise Homes, Inc.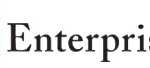 COLUMBIA, Md. — (RealEstateRama) — Brian McLaughlin has been named president and CEO of Enterprise Community Development (ECD), a new organization that brings together two of the Mid-Atlantic's leading developers and managers of affordable, well-designed homes: Community Preservation Development Corporation (CPDC) and Enterprise Homes, Inc.
When fully combined by Jan. 1, 2020, ECD, a subsidiary of Enterprise Community Investment, will rank among the top five nonprofit owners of affordable housing properties nationwide, comprising more than 100 properties with nearly 14,000 homes in Maryland, Washington, D.C., Virginia and southern Pennsylvania.
Based in Baltimore and in Silver Spring, Maryland, McLaughlin will join ECD on Aug. 19, when he will provide overall strategic direction to the combined organization, growing its culture and expanding its resident services program while continuing to expand on CPDC's and Enterprise Homes' successes in developing, preserving and managing affordable homes that provide a quality place to live and a bridge to a better life. McLaughlin will oversee a team serving the Mid-Atlantic with expertise in community planning, land development, design, construction, asset management, property management and award-winning resident services. He'll also apply technology, capital, policy leadership and programmatic expertise from the Enterprise family of companies to build equitable and inclusive communities.
"Brian's decades of experience in multifamily finance and development, along with his commitment to our goal of improving lives through well-designed homes with best-in-class resident services, make him the right choice to lead Enterprise Community Development at this exciting moment," said Charles Werhane, president and CEO, Enterprise Community Investment. "We congratulate and welcome Brian in his new role, where he will bring to bear Enterprise's leadership and expertise to build equitable and inclusive communities where residents can help shape the future of their neighborhoods."
"I couldn't be more optimistic about the 'stronger together' power of our combined company," said McLaughlin. "Together, we'll define and build the new standard of an Enterprise Community Development neighborhood, anchored by quality housing, connected to services and enriched with opportunity."
McLaughlin has 22 years of diverse experience managing real estate business lines across the nonprofit, public and for-profit sectors. He began his career working in the nonprofit community development field in Boston and later in York, Pennsylvania, where he spearheaded a 200,000-square-foot, mixed-use development and helped build Low-Income Housing Tax Credit- and Historic Tax Credit-supported housing. He later served as assistant secretary of Maryland's Department of Housing and Community Development where he led the state's largest and primary division of government responsible for neighborhood revitalization programs and investments. McLaughlin has held various positions at Fannie Mae, from multifamily underwriting, to leading the company's short sale product line, to special assistant to the company's president and CEO. McLaughlin is also the founding CEO of Lantian Development, a Maryland-based private equity, real estate investment and development company. He is an honors graduate of Duke University with a master's degree in City Planning from MIT and a master's degree in Economics from American University.
When the combination of Enterprise Homes and CPDC is fully complete by 2020, McLaughlin will succeed Chickie Grayson, president and CEO of Enterprise Homes, and Mike Pitchford, president and CEO of CPDC. They will both work closely with Brian throughout the transition.
"Having worked closely with Brian on the boards of both Enterprise Community Investment and CPDC, I'm more than a little excited that he will be leading Enterprise Community Development," said Jim Brodsky, a former HUD Deputy Assistant Secretary who is also a member of the law firm of Weiner Brodsky Kider. "Following a nationwide search, Brian emerged as having the perfect combination of deep experience in both the public and private sectors, sound judgment, high energy and the vision to connect the thousands of residents who live in our vibrant and affordable Mid-Atlantic communities to opportunity."
MEDIA CONTACT
Jordan Miller
Group Gordon


Jordan Miller
Group Gordon