Sponsor plans to upgrade property, adding amenities and nearly 40 beds
Pullman, Wash. – July 27, 2017 – (RealEstateRama) — Calmwater Capital, a leading national direct real estate lender, has provided $7.6 million in senior debt to Nelson Brothers Professional Real Estate, LLC to acquire and upgrade a student housing complex near Washington State University. The 184-bed property, known as College Crest Apartments, is located at 1555 NE Merman Drive in Pullman, Washington.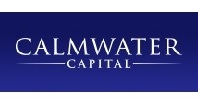 The credit facility comprises an approximately $5.6 million senior secured term loan and a more than $2 million delayed draw term loan for capital expenditures to increase the property's bed count to 223.
"The College Crest Apartments complex is situated in a prime location, just minutes from WSU's campus and neighboring a number of comparable off-campus housing options," said Eric Jordan, vice president of Calmwater Capital. "With WSU's enrollment of more than 20,000 students continuing to grow, the local demand for student housing will only increase. Considering this, along with Nelson Brothers' extensive track record with similar student housing projects, we are confident in the viability of this investment."
College Crest Apartments is a garden-style student housing community that houses 65,326 square feet of net rentable space. Built in the 1970s, the three-story property comprises a mix of two-, three- and four-bedroom units and has maintained a historical occupancy over 90 percent. The financing provided by Calmwater allows Nelson Brothers to add a leasing office and other amenities to the complex, including a community center and upgraded interiors.
"Student demands are constantly changing. Often, we see a lot of markets where supply has not kept up with the preferences of the new generation," said Brian Nelson, principal of Nelson Brothers Professional Real Estate. "We believe there's a tremendous opportunity in the Pullman market to take a stabilized asset like College Crest and add to the student experience by modernizing unit interiors, upgrading the amenity set and helping build a sense of community. We're thrilled to have College Crest as an additional part of our portfolio with the help of Calmwater Capital."
The property's previous owners renovated six of its units, adding bedrooms with individual access for each. Nelson Brothers plans to continue these upgrades with the acquisition, converting an additional 39 three-bedroom units to four-bedroom units.
Nelson Brothers currently manages 35 properties nationwide, including 31 student housing projects at top colleges and universities. They have more than $550 million in total acquisitions to date. The firm's approximately 5,500-bed portfolio has average occupancy of more than 97 percent.
Highland Realty Capital, Inc. served as the broker for the transaction.
About Calmwater Capital
Calmwater Capital is a leading, nationwide direct real estate lender that delivers certainty of execution, flexibility and speed to borrowers. Specializing in $5 million to $50 million senior and mezzanine bridge loans that fall outside the capabilities of traditional lenders, Calmwater has originated more than $1.6 billion in commercial real estate loans throughout the United States in the office, industrial, retail, multifamily, hospitality and special-use sectors. In 2017, Calmwater continues to diversify its investor base by raising capital from top endowments, pension fund, international family offices and other institutional investors.
For more information on sponsorship and investing opportunities, visit www.calmwatercapital.com.