DC-area Marketing Pro Comes to San Francisco to Join "Stop Blogging!" Discussion
Ashburn, VA – July 27, 2017 – (RealEstateRama) —  "Stop Blogging! How To Build A Hyperlocal Content Machine" is the compelling title of the session that DC area real estate industry promoter, marketer and influencer Heather Elias will co-present at Inman Connect at the San Francisco Hilton, August 7-11, the nation's largest real estate technology conference.

Renowned blogger and MB Confidential licensed real estate broker Dave Fratello of Manhattan Beach, along with former Inman News real estate reporter, Boulder, Colorado-based Paul Hagey, founder of HageyMedia, will join Elias on the panel, held Thursday, August 10th at 3:00 p.m. Their session is part of a Learning Lab presented by a hot new real estate start-up based in Boulder, Colorado, zavvie, which is making its debut at Inman Connect. zavvie is the nation's first hyperlocal marketing platform designed to provide every neighborhood with a go-to local real estate pro.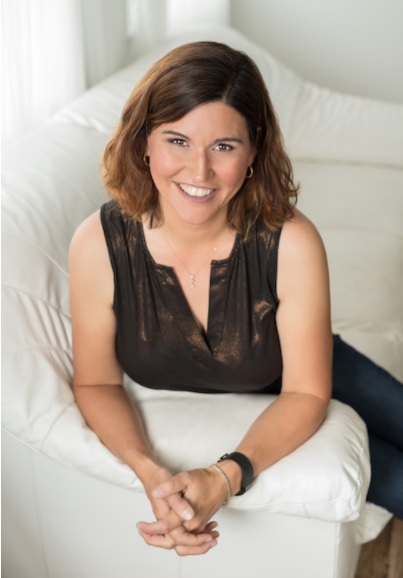 As the former VP of Marketing for Century 21 Redwood Realty, Elias was responsible for managing marketing public relations and communication strategies to help the company provide the highest level of service possible. For the last 13 years, Elias has been immersed in the real estate industry. She learned real estate from the ground up as a seller's and buyer's agent while blogging about her local community and the industry at large. She also has been teaching, speaking to and training real estate agents both locally and nationally. From her blogging, she founded LoCoMusings.com and the LoCo Real Estate team, who work to provide the best source of real estate info in the Northern Virginia area. She also worked as a director at NAR, helping to hone their social and digital strategy and coordinating online messaging for the largest trade association in the country, with more than 1 million members.
Elias was then called back to her brokerage roots by a desire to work more closely with agents and brokers to help them achieve success. In 2014, she started her new role as VP of Industry Engagement for Century 21 Redwood Realty, rejoining the Redwood family. Most recently, Elias has ventured on her own to provide consulting services to the industry in her areas of expertise.
zavvie is hosting a half-dozen educational sessions as part of its Learning Labs at Connect SF, during the afternoons of Wednesday, August 9 and Thursday, August 10.
About zavvie  
zavvie is the nation's first hyperlocal marketing platform, the place where savvy, trusted local real estate agents go to tap into the most powerful way for a real estate agent to grow and maintain a successful real estate business. zavvie delivers to a real estate agent, a complete social media and hyperlocal system for top agents to build their listing business and make – or keep – them the dominant agent in their neighborhood. Discover more about zavvie at www.zavvie.com.
#  #  #
Media Contact: Kevin Hawkins
WAV Group Communications


206-866-1220 Cell/Direct/Text