Cantwell Calls for Real Commitments to Support Hanford and National Labs
Washington, D.C. – (RealEstateRama) — Ranking Member of the U.S. Senate Energy and Natural Resources Committee Maria Cantwell (D-Wash.) questioned Secretary of Energy Rick Perry on the President's Fiscal Year 2019 budget request. Senator Cantwell expressed concerns that drastic cuts to the Department of Energy's (DOE) budget will harm our ability to defend critical energy infrastructure, make progress at nuclear cleanup sites, and grow the U.S. clean energy economy.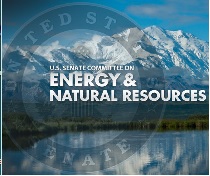 Senator Cantwell focused on the Trump administration's delayed response to cyber threats on our grid stating, "Our energy infrastructure is under attack. It's under cyber attack, and we need to do much more to protect it as a national critical asset.  Russia has proven its ability to disrupt the grid."
"A year ago, I called for a comprehensive assessment of cyber attacks to our grid by Russians. I repeatedly asked the Trump administration to tackle this urgent task and make sure that we have an assessment," said Senator Cantwell.  "If the FBI and Department of Homeland Security's recent admission is not a siren then I don't know what is…We don't need rhetoric at this point – we need action."
During the hearing, Senator Cantwell called out Secretary Perry for cuts to the Hanford Nuclear Site's budget saying, "I am disappointed by the Administration's approach to the Hanford cleanup. The Trump administration's proposal for FY19 cuts Hanford by $230 million from FY17 that was enacted. Instead of the cut, Hanford needs an increase of $200 million in order to keep workers safe and meet milestones."  
Senator Cantwell also pushed Secretary Perry on justifications for the cuts. "You've made some assumptions about the Plutonium finishing plant that I actually think are off," said Senator Cantwell. "Will you go back and review those assessments as it relates to the plutonium finishing plant and live up to the Tri-Party agreement?" In response, Secretary Perry said, "Yes, absolutely."
Senator Cantwell highlighted the role of DOE as a global leader in science and technology by supporting our unrivaled network of national laboratories. "The Department of Energy is a science and technology powerhouse, yet the President's proposed budget slashes many of DOE's essential programs and I think would be devastating to our clean-energy economy," said Senator Cantwell. "It would kill science, innovation, and DOE jobs by eliminating ARPA-E and making drastic cuts to energy efficiency, renewable energy and electricity."
Read all about Senator Cantwell's previous actions and statements on cybersecurity here.
The broadcast quality video of Senator Cantwell's opening statement can be found here.
The broadcast quality video of Senator Cantwell's questions can be found here.
Witness testimony will be available online immediately before the start of each hearing at on committee website.
###