70 million adults possess no emergency savings, but minorities show improvement while rate for white adults worsens
Washington, DC – (RealEstateRama) — Pressured by the high cost of housing and other living expenses, 31 percent of American adults living in urban areas are "not too confident" or "not confident at all" of their ability to withstand a sudden financial emergency, according to the fourth annual NeighborWorks America consumer finance survey. In contrast, just 28 percent of rural adults and 25 percent of suburban residents reported a similar lack of confidence.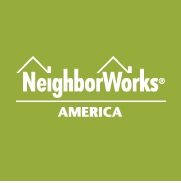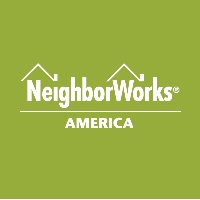 A higher percentage of adults living in cities said their savings would run out quickly than people living in suburban or rural areas. In the survey, 15 percent of urban residents said their savings would last less than one week, nearly twice the 8 percent rate of rural and suburban adults. Thirty percent of suburban adults and 22 percent of those living in rural areas reported their savings would last more than one year, in contrast to only 18 percent of urban residents.
Millions remain without emergency savings
.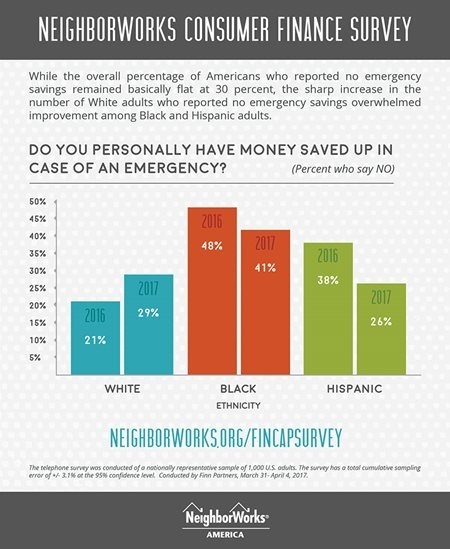 Nationally, 30 percent of adults, or as many as 70 million people, say they have no emergency savings. Thirty-two percent of city dwellers report no emergency savings, compared to 24 percent of suburban residents and 33 percent of rural adults.
Emergency savings for white adults deteriorated in 2017, while other groups improved. Specifically, 29 percent of white respondents reported no money saved in case of emergency, up from 21 percent in 2016. On the other hand, fewer African-Americans reported no emergency savings (41 percent) compared to 48 percent in 2016, while slightly more than 1 in 4 (26 percent) of Latino adults reported no emergency savings, a sharp improvement from 38 percent in 2016.
However, the fact remains that the availability of an emergency financial cushion for low-income adults worsened year over year, with 68 percent of adults earning less than $20,000 reporting no emergency savings, an increase from 60 percent in 2016. Emergency savings for the highest-income adults remained flat, with 91 percent saying they had emergency savings.
Financial goals and the need for related advice differ by region and race
Thirty-three percent of rural adults said that "paying bills" was their most important financial goal for 2017, compared to 24 and 26 percent of suburban and urban adults, respectively. Paying bills also was the top goal for urban adults. Twelve percent of urban residents said "paying off credit card debt" was a top financial goal in 2017. That is nearly identical to the 11 percent of suburban residents who said the same, but three times more than the 4 percent of rural Americans who reported it was top priority to pay off credit card debt.
The No. 1 financial goal for people living in the suburbs was retirement, with 26 percent ranking that first, compared to 23 percent and 17 percent of rural and urban adults, respectively.
There also were dramatic differences in top financial goals across ethnic groups. Forty-three percent of adults who self-identified as Asian ranked retirement as their top goal in 2017, compared to 25 percent of whites, 19 percent of Hispanics and 14 percent of African-Americans.
White, African-American and Hispanic adults all ranked paying bills as their top goal for the year, at 31 percent, 27 percent and 19 percent, respectively. Just 1 percent of Asian Americans said paying bills was their most important financial goal in 2017.
Because of the difference in their most important financial goals, it's not surprising that the type of advice needed also differed.
Consumer Finance Survey results by regionIn general, urban residents expressed a need for guidance on all major financial goals, such as retirement, purchasing or renting a home, reducing debt and paying for college education. Specifically, 29 percent of adults in urban areas said they needed guidance when saving for retirement, compared to 27 percent of suburban and 22 percent of rural residents, respectively.
Approximately 40 percent of Hispanic adults said they need help with saving for retirement, nearly identical to the 39 percent of Asians reporting the same. However, but only 24 percent of white adults and 23 percent of African-Americans said they require advice on saving for retirement.
When it comes to planning to pay for college education, Hispanic adults were three times more likely (25 percent) to say they need guidance than white adults (8 percent). Sixteen and 10 percent, respectively, of African-American and Asian adults said the same.
Individuals living in an urban area seem to have a more difficult time buying or renting a home. Twenty-two percent of respondents living in a city said they needed help with buying or renting a home, compared to 12 percent of rural and suburban adults respectively
More Asian residents (25 percent) reported needing help when purchasing a home, twice the rate for whites (12 percent) and higher than the 22 percent and 17 percent, respectively, of African-Americans and Hispanics.
Editor's note: Widmeyer Communications, a Finn Partners Company, conducted the national representative survey among 1,000 U.S. adults using a random-digit-dial (RDD) sample. The survey has a margin of error of +/- 3.1 percentage points at a 95 percent confidence level.
About NeighborWorks America
For more than 35 years, NeighborWorks America, a national, nonpartisan nonprofit, has created opportunities for people to improve their lives and strengthen their communities by providing access to homeownership and to safe and affordable rental housing. In the last five years, NeighborWorks organizations have generated more than $27.2 billion in reinvestment in these communities. NeighborWorks America is the nation's leading trainer of community development and affordable housing professionals.
Contact:
Doug Robinson


202-760-4062
@neighborworkspr