WASHINGTON – (RealEstateRama) – A coalition of businesses, trade associations, and advocacy groups including the Alliance to Save Energy, Air-Conditioning, Heating and Refrigeration Institute, and Natural Resources Defense Council called on Congress to quickly pass bipartisan legislation announced Wednesday to modernize and reinstate expired tax incentives that help homeowners lower their energy bills through energy efficiency improvements.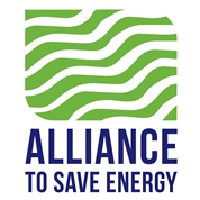 By encouraging high-efficiency new home construction and efficiency improvements for existing homes, the incentives would stimulate billions of dollars in economic activity and related job creation, particularly in the manufacturing and construction sectors such as insulation, windows, and HVAC. They also would sharply reduce greenhouse gas emissions in the residential buildings sector, which accounts for 20% of U.S. carbon emissions.
The legislation – announced on Energy Efficiency Day – is sponsored in the Senate by Sen. Maggie Hassan (D-N.H.), a member of the Senate Finance Committee, and Sen. Susan Collins (R-Maine), who sits on the Alliance's Honorary Board of Advisors; and in the House by Reps. Jimmy Gomez (D-Calif.) and Mike Kelly (R-Pa.), both members of the House Ways and Means Committee.
"This is jobs and economic policy. It's climate policy. And it's tax relief that puts more money in homeowners' pockets both in a tax cut and in lower energy bills," said Alliance President Jason Hartke. "Homeowners overwhelmingly say they want to improve the efficiency of their homes, and this bill provides the incentives that are needed to make the investment happen.
"We want to particularly thank Sens. Hassan and Collins and Reps. Gomez and Kelly for their bipartisan leadership and for recognizing this as an opportunity to simultaneously stimulate economic growth while building a more sustainable future," Hartke added.
Air-Conditioning, Heating and Refrigeration Institute President & CEO Stephen Yurek said: "Our member manufacturers support this effort to modernize energy efficiency tax credits that can help Americans upgrade their older, less efficient HVAC and water heating equipment. We further support the new home construction credit that can encourage home builders to install advanced equipment from the start that can help homeowners save energy from the time they move in."
Derek Murrow, senior director of the Climate and Clean Energy Program at the Natural Resources Defense Council, said: "Tax incentives are critical to advancing energy efficiency, which results in lower energy bills and less climate pollution. It's great to see bipartisan support for updating and extending tax credits for building new energy efficient homes and for making improvements to the efficiency of existing homes. Congress can help America's homeowners by passing these commonsense efficiency tax credits."
The legislation would reinstate and reform two key energy efficiency tax credits that expired Dec. 31, 2017 – the 25C credit for homeowner efficiency improvements and the 45L credit for new home construction. Under the reformed 25C legislation – dubbed the Home Energy Savings Act – homeowners could receive up to $1,200 in tax credits over their lifetime for installing home equipment and components that meet certain efficiency levels, including insulation, doors, windows, air conditioners, heat pumps, water heaters, boilers, and furnaces. The credit is capped for each product category. For example, the maximum credit for a high-efficiency air conditioner would be $600. The 45L new home construction bill – named the New Home Energy Efficiency Act – would give homebuilders a $2,500 incentive for building high-efficiency new homes.
The bills are modeled after a proposal that was developed with extensive stakeholder negotiations led by the Alliance. Other supporters include the Alliance for Green Heat, A.O. Smith, American Council for an Energy-Efficient Economy (ACEEE), American Institute of Architects, Andersen Windows & Doors, Association of Energy Engineers, Carrier Corporation, Citizens for Responsible Energy Solutions (CRES), Covestro LLC, Daikin US Corporation, Danfoss, DFW International Airport, DuPont, E4TheFuture, Energy Systems Group, Goodman Manufacturing, Hannon Armstrong, Hearth, Patio & Barbeque Association, Home Performance Coalition, Illuminating Engineering Society, Ingersoll Rand, Johnson Controls, Knauf Insulation, National Apartment Association, National Association of Home Builders, National Association of State Energy Officials, National Insulation Association, National Leased Housing Association, National Multifamily Housing Council, North American Insulation Manufacturers Association, Polyisocyanurate Insulation Manufacturers Association, Rheem Manufacturing Company, Sheet Metal and Air Conditioning Contractors National Association, Signify, and U.S. Green Building Council.
About the Alliance to Save Energy
Founded in 1977, the Alliance to Save Energy is a nonprofit, bipartisan alliance of business, government, environmental, and consumer leaders working to expand the economy while using less energy. Our mission is to promote energy productivity worldwide – including through energy efficiency – to achieve a stronger economy, a cleaner environment, and greater energy security, affordability, and reliability.
###
MEDIA CONTACTS
Ben Somberg
Ben Somberg


(202) 530-2223