Washington, DC – (RealEstateRama) — First Financial Corp., a regional bank headquartered in Cincinnati, Ohio, has committed $1.75 billion to a Community Development Plan negotiated with the National Community Reinvestment Coalition and a coalition of community organizations in Ohio, Indiana and Kentucky.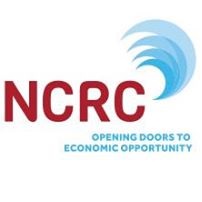 The plan, beginning in 2018, includes mortgage and small business lending in low- and moderate-income communities, community development lending and investments, philanthropy, and increasing access to financial services in communities of color and through eight new branch locations in low and moderate-income neighborhoods.
"As we celebrate the fortieth anniversary of the Community Reinvestment Act, I am thrilled to see this agreement between First Financial's leadership and community advocates," stated NCRC's President and CEO, John Taylor. "When we work together, fair and equitable revitalization is possible for all of our neighborhoods. I want to personally congratulate First Financial and the participating community groups for improving access to financial opportunity for blue collar, working class, and communities of color across the region. This financial institution has shown a really substantial and increasing commitment to serving the community."
The benefits plan will target the areas surrounding Cincinnati, Dayton, and Columbus, Ohio; Indianapolis and Gary, Ind.; and Louisville, Ky. The agreement totals 13% of First Financial's assets following its 2017 merger with MainSource Bank.
The Community Development Plan will:
Fund $510 million in single-family mortgage lending in low- to moderate-income areas.
Fund $750 million in small business lending.
Fund $450 million in community development.
Fund $8.5 million in additional grants and philanthropy, primarily unbanked/underbanked individuals.
Create 8 new branches in LMI neighborhoods.
To read a full summary of the Community Benefits Agreement click here.
Local leaders applaud the agreement:
"I am very excited to be part of the process to establish a community benefit agreement with First Financial Bank.  First Financial has been a great partner in Dayton and we look forward to extending the relationship to ensure access to capital, mortgage lending and philanthropic resources to support low to moderate income communities," Catherine Crosby, Executive Director at City of Dayton Human Relations Council.
"I am excited about First Financial Bank coming forward to join NCRC members in our quest to provide economic justice for the residents of the State of Indiana. First Financial is a part of our Lake County Housing Taskforce and the Northwest Indiana Bankers Community Council, we are looking forward to continuing and expanding this relationship," Jean Ishmon, Vice Chair of the NCRC Board of Directors and the Executive Director of Northwest Indiana Reinvestment Alliance.
"The members of Prosperity Indiana network are encouraged by First Financial's commitment to increased investment in low- and-moderate income neighborhoods. The team at First Financial has been a strong partner of ours over the last several years, and Prosperity Indiana looks forward to continued engagement and increased commitment as a result of the merger of these two institutions," Andy Fraizer, Executive Director of Prosperity Indiana.
"Thanks to NCRC our organization and others from three states had the opportunity to be part of a process of developing this Community Benefits Agreement that will impact our communities for years to come. In this agreement, our communities will realize reinvestment where there has been disinvestment for decades. We should see growth in small business lending, affordable housing, home ownership, and economic and community development. We look forward to the implementation and next steps," Josephine Rogers-Smith, Brightwood CDC.
"We are encouraged to see the increased interest in investment in our neighborhood economies.  The proof of success will come as new customers buy homes, build businesses and are lifted out of poverty through use of FFB products," Sadiqa N. Reynolds, Esq. President & CEO Louisville Urban League.
"The Community Benefits agreement with First Financial is an opportunity for grassroots organizations to be involved, and to advise the bank to ensure that the investments benefit low and moderate-income communities and communities of color. First Financial and Main Source are both community banks that have been actively involved in the region (Ohio, Kentucky, and Indiana).  The merger will allow them to continue with the spirit of a community bank and give the bank additional opportunity to increase their ability to invest in the people we serve at Working In Neighborhoods," Sister Barbara Busch, Executive Director, Working In Neighborhoods.
"We look forward to expanding our relationship with First Financial in the Columbus and Franklin County Market. Thanks to NCRC for coordinating this agreement. We hope to expand our financial literacy program and to continue our housing development through their continued assistance," Steve Torsell, Executive Director, Steve Torsell, Executive Director of Homes On The Hill CDC.
"The Economic Justice movement in Cincinnati and Hamilton County has been strengthen by the work of the National Community Reinvestment Coalition in its negotiating its most recent Community Benefits Agreements with First Financial. The Greater Cincinnati Community Reinvestment Coalition was formed with NCRC's help to be a part of NCRC's negotiations and to spearhead the implementation of the Community Benefits Agreements (CBAs) with First Financial, Fifth Third Bank, Huntington Bank and Key Bank here in Hamilton County and the Tri-State region," Morris Williams, Board Member, Hamilton County Community Reinvestment Group. 
Partners in the Community Benefits Agreement:
Cincinnati Community Action Agency
Cincinnati Realties Association
City of Dayton Human Relations Council
Coalition for Homelessness Intervention and Prevention – CHIP
Collective Empowerment Group Cincinnati
Community Economic Advancement Initiatives
Community Investment Fund of Indiana
Continuum of Care Network NWI, Inc.
County Corp
Dayton Area Chamber of Commerce Minority Business Partnership
Faith Community Alliance of Greater Cincinnati
Fay Biccard Glick Neighborhood Center at Crooked Creek
Gary Economic Development Corporation
Greater Cincinnati Microenterprise Initiative (GCMI)
Greater Dayton Minority Business Assistance Center
Greater Dayton Premier Management
Greater Indy Habitat for Humanity
Habitat for Humanity of Greater Dayton
Hamilton County Community Reinvestment Group
Harrison Township
Homes on the Hill, CDC
Homestead CS
Indiana Cooperative Development Center
Irvington Development Organization
John Boner Neighborhood Centers
JOVIS
L.A Keyz Financial Services
Louisville Affordable Housing Trust Fund
Louisville Urban League
Madisonville Community Urban Redevelopment Corporation
Mapleton Fall Creek Development Corporation
Martin University
Martindale Brightwood Community Development Corporation
Miami Valley Urban League
Montgomery County
NeighborWorks Collaborative of Ohio
New Directions Housing Corporation
Northwest Indiana Reinvestment Alliance
Ohio CDC Association
Overcoming Church
Prosperity Indiana
REBOUND, Inc.
Rebuilding Together Dayton
River City Housing
Small Business Development Center
Southeast Neighborhood Development (SEND)
The Housing Partnership, Inc.
Westside Community Development Corporation
Working in Neighborhoods
YWCA Dayton
###
About NCRC
NCRC and its grassroots member organizations create opportunities for people to build wealth. We work with community leaders, policymakers and financial institutions to champion fairness in banking, housing and business development.