Agency Points to Fixes Already Made, Notes Improvement Process Still Evolving
(Washington, DC) – (RealEstateRama) — Polly Donaldson, Director of the DC Department of Housing and Community Development (DHCD), issued a statement today in response to an Office of the District of Columbia Auditor (ODCA) report on the Housing Production Trust Fund (HPTF). That report made several recommendations for administrative improvements. Donaldson emphasized that HPTF changes implemented since January 2015 have produced and preserved more affordable housing units in the District, and as DHCD's administrative process continues to evolve, the agency will work collaboratively with ODCA to resolve any findings identified by its review.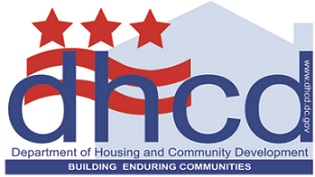 "DHCD appreciates the opportunity to constructively examine compliance with the laws and regulations associated with the implementation of the Housing Production Trust Fund," said Donaldson. "DHCD is committed to being a good fiduciary and steward of a signature local funding source that is vital in creating pathways to the middle class for District residents. Since its implementation 15 years ago, 12,000 affordable housing units have been produced or preserved—and 30,000 residents have a safe and affordable place to call home.
"The auditor's report looked at HPTF's entire administrative history, which includes a five-year period in which the HPTF was not well funded," Donaldson added. "In January 2015, Mayor Bowser began making historic investments in the fund, and we don't want the public to lose sight of the program's successes since then. The mayor has committed $100 million annually to the fund each year of her administration—more than any city per capita in the country—and will include that figure in her upcoming FY 2018 budget proposal.
"As a result of the gap financing provided by the HPTF and other funding sources, over 3,100 affordable rental and homeownership units have been produced and preserved across all eight wards in the District of Columbia since January 2015," Donaldson noted. "And we have more to look forward to: more than 3,700 affordable housing units—capable of housing over 9,250 District residents—are now in our development pipeline.
"DHCD is making progress in monitoring and regulating the HPTF because of the directive that the Mayor gave me as DHCD Director to do more with more, which includes improving the administration of this vital affordable housing tool," Donaldson concluded. "Looking ahead, DHCD looks forward to collaboratively working with ODCA to resolve the audit findings identified by the review."
Focusing on HPTF Progress
While the HPTF has come a long way, the auditor's report indicates that the process of making improvements is an evolving one. The good news is that since January 2015, DHCD already addressed many of key areas noted in the report, such as:
Prioritizing HPTF-targeted households. In order to comply with annual spending requirements for extremely low- and very low-income households, DHCD's 2015 and 2016 Request for Proposals (RFPs) prioritized projects that target households earning less than 50 percent of the Area Median Income (AMI).
Hiring an independent auditor. The process for commissioning a CPA for annual audits is final. An independent auditor was hired, an entrance meeting was held and DHCD is now working with that auditor on the agency's annual audit process.
Beefing up staffing in key divisions related to HPTF administration. Since January 2015, DHCD has filled key positions in its Development Finance Division (DFD) and its Property Asset Management Division (PAMD). The audit report did note that a lack of staff was a contributing factor in some of its findings, and DHCD has shifted two full-time staff positions to help with HPTF compliance.
Aggressively working to find and fix issues by being more efficient and transparent. Since January 2015, DHCD has improved efficiencies related to the HPTF in several ways, such as by implementing an online—rather than paper based—application in its RFP process, making a commitment to hold two RFPs annually, and decreasing the project pipeline from previous administrations. Such steps are quickening the pace under which residents who want to live in an affordable home in the District can do so.
Developing a long-term strategy to preserve affordable housing. In June 2015, Mayor Bowser created an 18-member DC Housing Preservation Strike Force that Donaldson chaired and which was comprised of District housing experts and selected stakeholders from the public. Six recommendations issued in November 2016 established an action plan that DHCD will be implementing in the coming fiscal years.
Publishing outstanding HTPF reports.Since March 2016, DHCD has posted the FY 2013, FY 2014 and FY 2015 reports on its website. The FY 2016 report is due on April 1, 2017.
Conducting annual housing needs assessments. DHCD recently submitted its five year Consolidated Plan and annual action plan to the U.S. Department of Housing and Urban Development. Those plans include DC priorities and "needs assessment" details.
More about the HPTF
A report issued by Center for Community Change shows that the District's $100 million fund more than tripled the next highest fund amount for a U.S. city. Compared to states, DC's trust fund is the country's second largest. Most notably, in October 2016, Mayor Bowsercelebrated the unprecedented investment of $106.3 million from the HPTF for FY 2016. This supports 19 projects that will produce or preserve more than 1,200 affordable housing units in all eight wards. And in just the four months of FY 2017, one half of the HPTF already is allocated to projects that will produce and preserve affordable housing across four Wards.
Background on the ODCA Report
The ODCA report, entitled, "To Better Meet Affordable Housing Goals DHCD Should Improve Management of the Housing Production Trust Fund," is comprised of 15 findings and 39 recommendations for potential enhancements in HPTF administration. The report analyzed select projects funded by the HPTF from fiscal years 2001 to 2015 and pointed out some key areas that ODCA believes could help improve management of the trust fund. Some of those areas include complying with annual spending requirements for targeting extremely low- and very low-income households, commissioning a certified public accountant (CPA) for annual audits and enforcing annual income certifications.
In evaluating DHCD's historical pipeline, the auditor's report sampled projects that were solely financed by the fund. While DHCD understands this approach simplified ODCA's audit process, DHCD wants to emphasize that HPTF funds are primarily used to leverage other funding sources, including federal programs such as low-income housing tax credits. This is a strength, since one of the fund's legislative goals is providing the gap financing needed to fund affordable housing projects in the District's tight housing market. ODCA's more limited sample group did not capture many of the larger and more complex HPTF-funded projects that include many more layers of compliance and monitoring.
As part of the audit process, DHCD provided ODCA with a formal response, which can be found as an attachment to the ODCA report and on the DHCD website
Connect With Us
Phone: (202) 442-7200
Fax: (202) 645-6727
TTY: 711