WASHINGTON, D.C. –- (RealEstateRama) — The U.S. Department of Energy (DOE) announced today that James M. Owendoff, who has served as a Senior Advisor to the Assistant Secretary in the Office of Environmental Management (EM) since January 2010, has been named Principal Deputy Assistant Secretary in the Office of Environmental Management.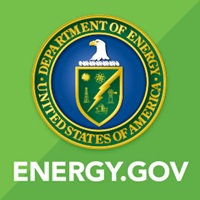 In this role, Mr. Owendoff will also serve as the Acting Assistant Secretary for Environmental Management until such time as a Presidential nominee is submitted and confirmed by the Senate. As one of his first actions, Mr. Owendoff plans to initiate a full EM program review to identify opportunities to improve the effectiveness and execution of the nuclear legacy waste cleanup program.
"I am honored to again serve in this leadership role for the Office of Environmental Management," said Mr. Owendoff. "Our review will help to focus the Department's cleanup efforts by emphasizing more timely decisions on some of our more complex cleanup challenges. This will go a long way toward putting the program on the path to safely and successfully achieving our cleanup mission sooner and at less cost to taxpayers."
EM was created in 1989 and charged with cleaning up the radioactive legacy of the Manhattan Project, the Cold War, and World War II. It is the largest environmental cleanup program in the world. Today, following 25 years of progress, only 16 of the original 109 Manhattan Project sites remain in need of cleanup. These sites present some of the most challenging and riskiest remediation work left to be performed.
Mr. Owendoff served in various capacities in the Office of Environmental Management from September 1995 to November 2003 and again from November 2005 to January 2010, including Acting Assistant Secretary, Principal Deputy Assistant Secretary, Chief Operations Officer, Deputy Assistant Secretary for Environmental Restoration, Deputy Assistant Secretary for Science and Technology, and Chief Office of Project Recovery. He also served in the Department of Energy's Office of Civilian Radioactive Waste Management from November 2003 to November 2005 as the Associate Director for Integration.
Prior to joining the Department of Energy and his retirement from active duty in the U.S. Air Force, Mr. Owendoff served in the Office of the Deputy Under Secretary of Defense for Environmental Security and served as Chief of the Air Force Environmental Restoration Division.
Mr. Owendoff was commissioned in the U.S. Air Force as a 2nd Lieutenant in June 1968, immediately following his graduation from Virginia Polytechnic Institute where he earned a Bachelor's of Science degree in Mechanical Engineering. He held a series of successively responsible leadership positions during his 25-year career in the U.S. Air Force, which included assignments throughout the United States and overseas. He also holds a Master's of Engineering Degree in Mechanical Engineering from Cornell University.
###
NEWS MEDIA CONTACT
(202) 586-4940