WASHINGTON (January 189, 2018) – (RealEstateRama) — Continuing its Hurricane Maria response efforts, the U.S Environmental Protection Agency is collecting hazardous household materials, orphan containers and e-waste items in Vieques, Puerto Rico. Vieques, an island seven miles off the eastern coast of Puerto Rico, was one of the hardest hit areas and has presented exceptional challenges, from a logistics and communications standpoint, to response and recovery efforts on Vieques.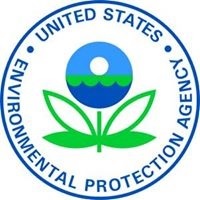 EPA, FEMA and the U.S. Army Corps of Engineers are assisting the municipality of Vieques and the government of Puerto Rico in the collection of household hazardous waste, electronic, and abandoned or "orphan" containers, which include drums, tanks, containers, and cylinders that were found floating in or near water bodies. In Puerto Rico, almost 68,000 drums, propane tanks, cylinders and other containers have been collected to this date and prevented from reaching landfills as a final destination.
"We are pleased to be engaged with the communities in Vieques to protect people and their families from potential dangers of hazardous items such as batteries, motor oil, old paint and pesticides," said EPA Regional Administrator Pete Lopez. "In fact, EPA is working tirelessly within communities across Puerto Rico and the U.S. Virgin Islands to help remove these items, which can pose a risk to people and to the environment."
"I have observed the hazardous household waste work that EPA has been doing on our island municipality. Their work has been efficient, necessary and of collaboration for a better and healthier environment, our municipality and our population," said Victor M. Emeric Catarineau, Mayor of Vieques.
Household hazardous waste includes aerosol cans, household cleaners and chemicals, paint, and electronic items such as computers and televisions. Household hazardous materials also include car and marine batteries, which have become a major concern due to the large volume of batteries being used by residents who are without power. Household hazardous waste should not be thrown out with regular trash as it can contaminate the land, waterways, and groundwater.
Residents are advised to segregate such hazardous household waste from their regular trash and put it near a sidewalk or road in front of their property. Care must be taken to avoid blocking storm water drains. Labels must be left on the bottles or containers.  When transporting household hazardous waste to the roadside, residents are being asked to seal containers tightly, and bring their waste in its original container, if possible. If the original container is leaking, or residents are using a different container, they should label the container with its current contents. Products should not be mixed, as it can cause a very dangerous, and sometimes fatal, chemical reaction.
On Vieques, the residents may leave their hazardous household waste at the Vieques Municipal Landfill, next to the security guard post at the end of Carretera 200, Bastimento, Vieques, 00765, from 6:00 a.m. to 6:00 p.m. (daily)
We can take these items:
?         Spray paint
?         Car and marine batteries
?         Household batteries
?         Fluorescent bulbs
?         Paints and paint thinners
?         Household cleaners & solvents
?         Pesticides, weed killer, insect repellents
?         Propane
?         Gasoline
?         Auto fluids
?         TVs & computers
?         Fire extinguishers
We CANNOT take these items:
×          Explosives / Radioactive materials
×          Asbestos
×          Electrical appliances with plugs or batteries
×          Large appliances (air conditioners, refrigerators, stoves, washers & dryers, etc.)
×          Curbside debris (regular household trash, trees, branches)
×          Medical / Infectious waste
For questions about EPA's household hazardous waste collection program in Puerto Rico, the public can call EPA's Caribbean Environmental Protection Division at 787-977-5865. For more information, visit EPA's Hurricane Maria website or watch a video on household hazardous waste collection in Puerto Rico.
Contact Information:
EPA Press Office (
)