AUSTIN, Texas – (RealEstateRama) – Disaster survivors impacted by Tropical Storm Imelda who are rebuilding and repairing their homes can visit Lowe's in Houston, Monday, Oct. 21 through Saturday, Oct. 26 to get free hazard mitigation consultations from FEMA representatives.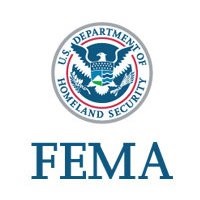 FEMA flood mitigation specialists can answer questions about home repair, making disaster plans, putting together supply kits and the importance of flood insurance.
Mitigation is the effort to reduce the loss of life and property damage by lessening the impact of future disasters. The mitigation specialists will be available at the following locations.
Lowe's
1000 Gulfgate Center Mall
Houston, TX 77087
Monday, Oct. 21 from 10 a.m. to 5:30 p.m.
All other days from 7 a.m. to 5:30 p.m.
 Additional mitigation events will be held at home improvement stores in disaster-affected Texas counties in the coming weeks.
Follow FEMA online at https://twitter.com/FEMARegion6,  www.fema.gov/blog, www.twitter.com/fema, www.twitter.com/FEMAespanol, www.facebook.com/fema, www.facebook.com/FEMAespanol and www.youtube.com/fema
###
FEMA's mission: Helping people before, during and after disasters.